Dan Reynolds Teases Imagine Dragons' 5th Album With Shirtless Selfie
By Eliot HIll
August 3, 2020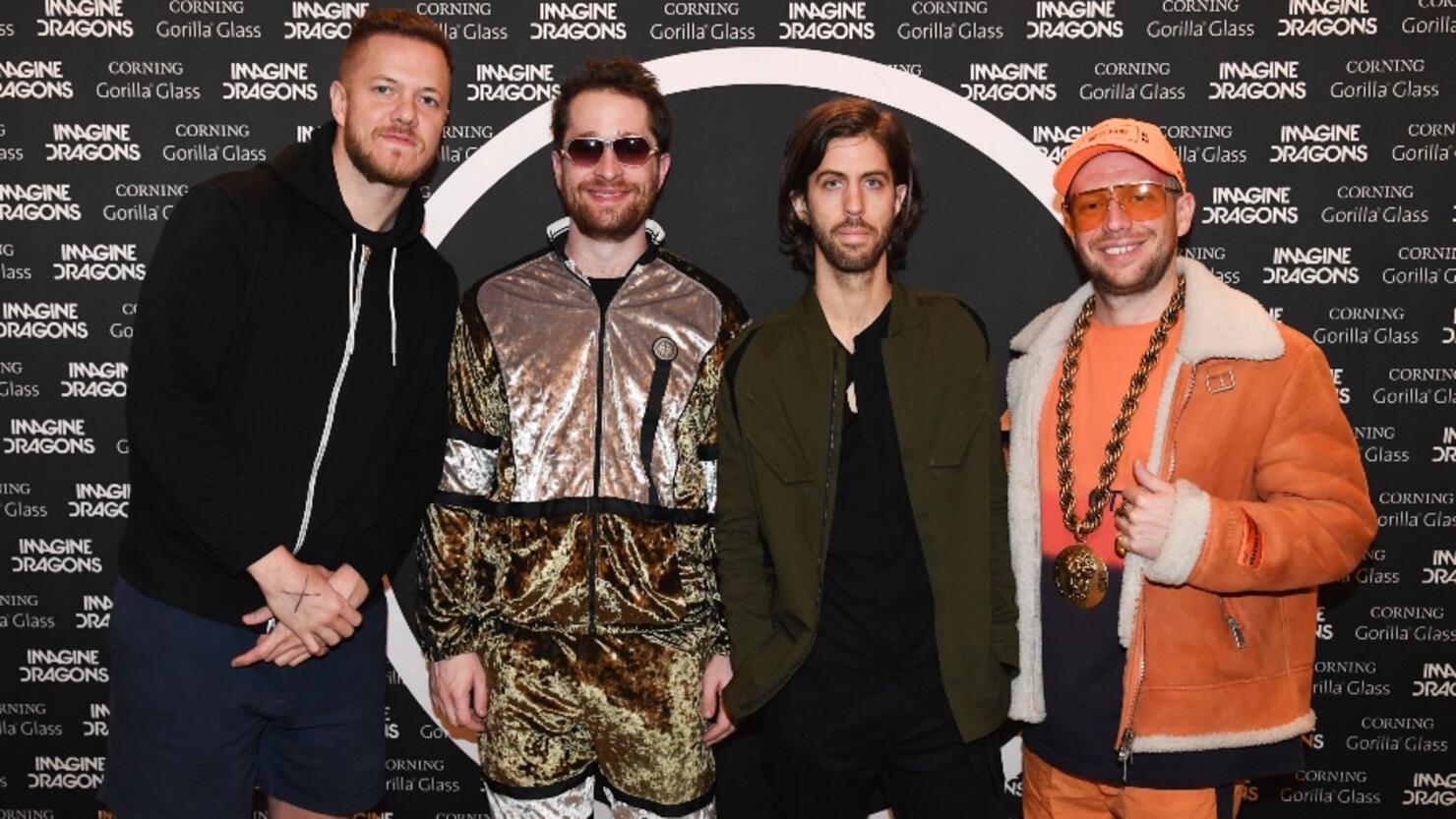 Imagine Dragons' fans started their Monday on a high note thanks to the band's lead singer, Dan Reynolds.
In the early hours of Monday (August 3), Reynolds took to social media to post a photo holding up his left hand in a shirtless selfie. But the pic wasn't just a thirst trap, it was to tease Imagine Dragons' forthcoming fifth album.
"Public void LP5.untitled ( ) ;" he wrote in the caption. While he seems to be talking in Javascript, this is the first time the band has started teasing the followup to 2018's Origins.
Despite not giving us any other information, Reynolds' surprise post made fans super excited and eager to know more about the album. 
"Can't wait for new music!" one fan wrote while another joked, "I'm about to qualify in programming just to decipher this."
Since Origins was released in November, we may be lucky and see a new Imagine Dragons album around the same time. 
"We've been writing for the last year and a half for this new record," Reynolds revealed in an interview with Linda Perry this past May. "I'll write probably 150-200 demo ideas that I'll create at home… to me it's like a journal entry."
Elsewhere in the same interview, Reynolds said that the upcoming record may even be self-produced.
 "Our second record we released self-produced for the most part and it's one of my favorite records," he said. "I think we need some guide and direction, especially at this point because there are egos, but on the same note we've self-produced so much always before-hand that it's going to sound like us no matter what at the end of the day."
Photo: Getty Images