Bastille Shows Fans How 'What You Gonna Do???' Video Was Animated
By Katrina Nattress
August 5, 2020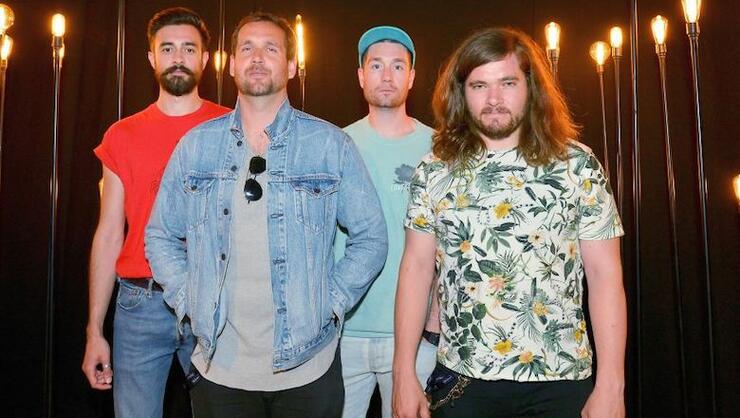 On Thursday (July 30), Bastille released a new single called "What You Gonna Do???" accompanied by an animated video. Now, the band's taking fans behind the scenes to see how the visuals were created.
"We wanted to make something original and a bit mad for the WYGD??? video," singer Dan Smith wrote on Instagram alongside a short clip showing the process of how one scene was created. "We were lucky enough to work with the incredible @madebyrezadotcom (and his whole team) and wanted to show you bits of the animation process and how things progressed from concept to the finished video. Here's a look at how one shot evolved from beginning to end."
"A massive thank you to everyone involved!" he continued before giving individual shout outs to the whole team.
See the post below.
"We wanted to make something totally different and we're hoping to constantly surprise you guys with everything we do next," the band wrote in a note to email subscribers about the new song, which features Blur's Graham Coxon. "Making this music has been a brilliant distraction for us during what has been a f***ing weird year for everyone, and hopefully the song is a raucous, loud 2 minutes of eye-rolling escapism for you."
"The song tells a few little stories that all center around how weird it is to have everybody and everything fighting for our attention, our eyes and ears, all the time," the note continued. "It's a challenge to those people to offer something a bit better, funnier and more worthwhile once they've got us listening."
Photo: Getty Images
Chat About Bastille Shows Fans How 'What You Gonna Do???' Video Was Animated