'Kissing Booth 2' Stars Joey King & Taylor Zakhar Perez Are On Vacation
By Emily Lee
August 4, 2020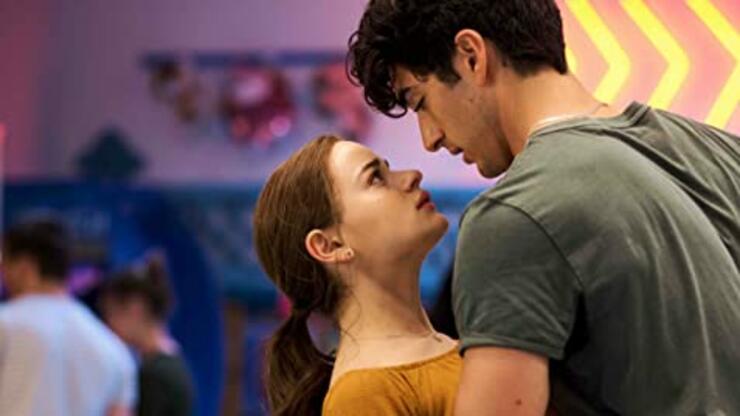 Has Joey King found love off-screen with one of her co-stars from The Kissing Booth 2? Some fans sure think so. Over the past few days, Taylor Zakhar Perez has shared a number of vacation photos on Instagram. King popped up in quite a few of those posts, too.
On Sunday (August 2), Perez shared a sweet snap showing the two smiling while swimming in front of a waterfall, as well as another of them making funny faces while rocking their pajamas. Though the photos featuring King are super cute, it appears the trip was a group outing. Taylor shared photos and videos of their friends jumping into the water where he was swimming with King.
Taylor also recently shared a heartfelt birthday message to King, as well, when she turned 21-years-old last week. "Honestly I could write about this woman all day," Perez began his message. "She is the reason I joined the KB2 family, she welcomed me with open arms and love, she supported me, she pushed me, she made me laugh (like pee my pants laughter and had to check my underwear), she inspired me to be a better actor, she shared her family with me, THE LIST GOES ON. Grateful for you forever."
King was spotted popping up in the comments section with a sweet note of her own. "Can't imagine my life without you. I heart you T," she wrote.
Chat About 'Kissing Booth 2' Stars Joey King & Taylor Zakhar Perez Are On Vacation