Massive Explosion Rocks Lebanese Capital Of Beirut
By BIll Galluccio
August 4, 2020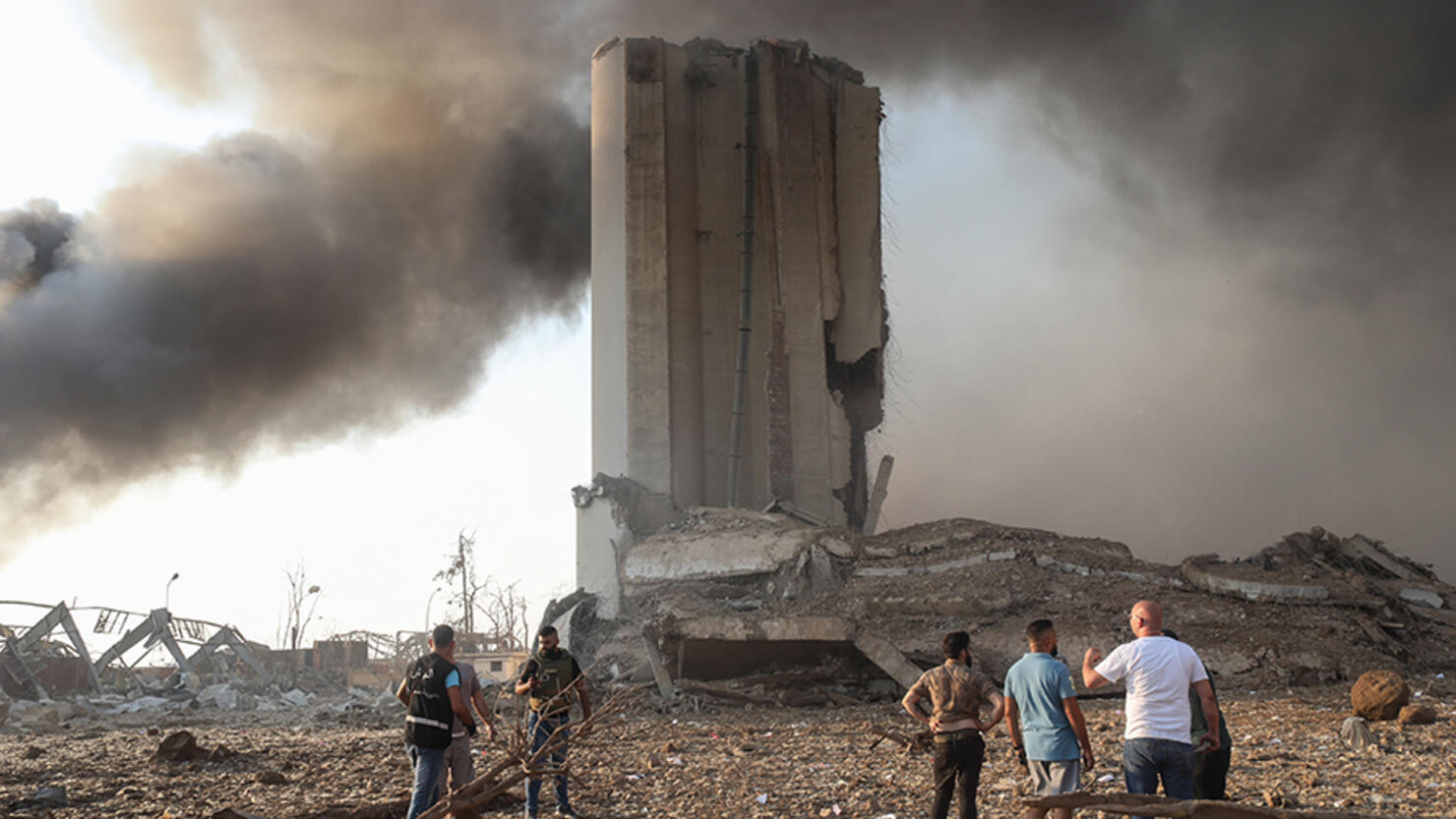 A massive explosion tore through the streets of Beirut, Lebanon, on Tuesday (August 4). At least 50 people have died, and more than 2,700 people are injured. Those numbers are expected to rise as rescue workers dig through the rubble to look for survivors. 
The explosion occurred while a fire was burning near the city's port, but officials have not determined what caused the blast. According to the New York Times Maj. Gen. Abbas Ibrahim, the head of Lebanon's general security service, said that "highly explosive materials," which had been seized by the government years ago, were being stored in the warehouse.
Lebanon's Prime Minister Hassan Diab promised that those responsible for the explosion will be held accountable.
"Those responsible will pay the price," he said in a televised address. "Facts about this dangerous warehouse that has been there since 2014 will be announced, and I will not preempt the investigations."
He did not provide any further details.
Videos shared on social media showed the fire burning and tiny explosions popping off in the cloud of thick smoke. As the fire continued to burn, something inside the warehouse ignited, causing a gigantic explosion that sent gas, smoke, and debris out in a mushroom cloud from the epicenter.
The explosion damaged buildings as far as six miles away and was felt on the neighboring island of Cyprus, which is about 150 miles away.
Another video, recorded from a nearby boat, captured the sheer size of the blast as it shook the city.