Miley Cyrus Hints New Album Is Coming 'For Real This Time' in Cryptic Tweet
By Taylor Fields
August 4, 2020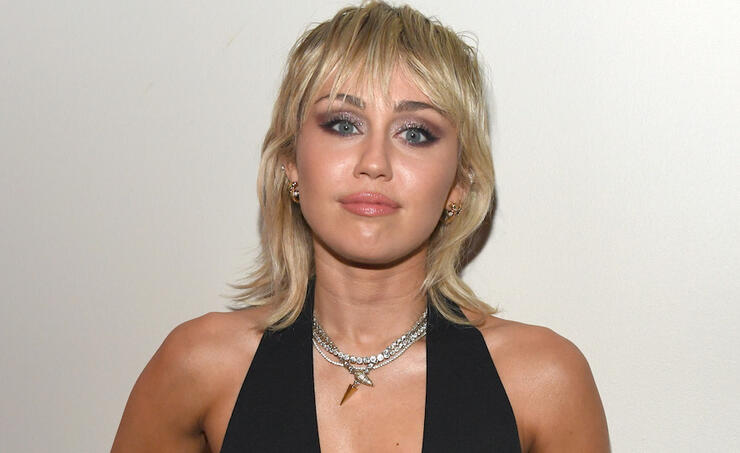 Could we finally be close to getting Miley Cyrus' new album?
Fans have been waiting for new music from Cyrus, who last released her She Is Coming EP — the first of a trilogy of EPs — back in May 2019. Now, the star teased that new music is on the way "for real this time" with a cryptic Tweet.
On Twitter, Miley shared a clip of her music video for "Start All Over" from her 2007 Hannah Montana 2: Meet Miley Cyrus album, and wrote along with it, "Meet Miley Cyrus..... again" while also using the hashtags "#SheIsComing" and "#ButForRealThisTime."
She Is Miley Cyrus was supposed to be released last year, but the project was pushed back after Miley underwent vocal cord surgery following a hospitalization for tonsillitis. While in recovery, Cyrus took a break from recording and performing.
Back in September, Miley had teased her new album during an Instagram live and even showed fans a potential track list which included features from artists including Shawn Mendes and Cardi B. Additionally, early last year, she told Variety of linking up with Mendes:
"I actually sent him a DM and said I don't know what you're trying to do next because I've actually been in his position in his career too before where you're someone who I think is trying to fit into pop music and you want to be played on pop music but you don't want to be conformist and you want to do your own thing. I love the way that he always kind of plays alternative pop because it's something that I love to do."
An official release date and/or details on Miley's new album have yet to be officially announced, but it looks like it could be coming soon. Back in March, she said during an Australian radio interview, I am getting super close, I am feeling the urgency. I am definitely actively on it and ready to go," adding, "I've got some music that is sounding super rock and roll and I'm just excited to share, but not too much longer."