Cody's August 'Next Women' Artist: Lindsay Ell
By Lauryn Snapp
August 5, 2020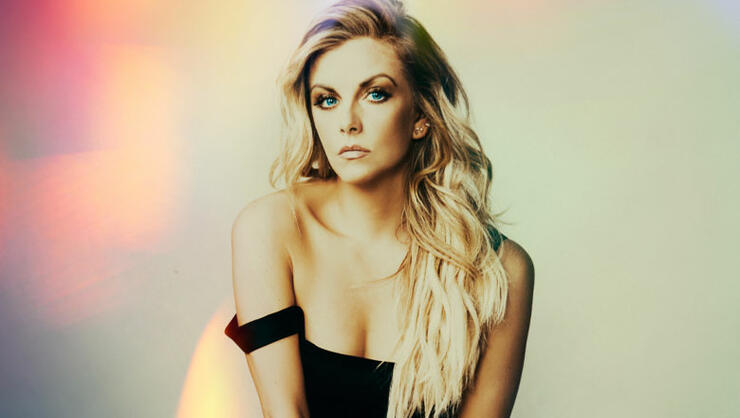 If Lindsay Ell is a hint toward what's to come in the future of guitar shredding—the future is female. 
The guitar playing, storytelling, songstress is Cody Alan's spotlight artist for August. 
Ahead of her new album, 'Heart Theory,' due on August 14th, Lindsay drops in with Cody to discuss how she created her dream album during a global pandemic.
"When I moved to Nashville 10 years ago, I put Dan Huff's name on a vision board," says Lindsay. "This album is the first album that Dan and I got to work together. Dan is my producer, and he is one of the most humble, down to earth, and knowledgeable guys in this town. I really feel like he has brought me to a new level, as a singer, as a guitar player, as an artist altogether." 
"We had our last band tracking session the day before Nashville shut down. We got all of those tracks down, and I still had a lot of vocals and guitar tracks to finish. Dan has a lot of grandkids coming in and out of his house, so we wanted to be super safe," continued the "Shut Me Up" singer.
"I finished my record from my little studio in my house," she laughs. "I would sing songs with my mattress right beside me. This room isn't dead enough, so I was like, 'how am I going to deaden the sound?" so I rolled my spare mattress in and sang into the mattress." 
You can listen to Lindsay sing to her springs when 'Heart Theory' arrives on August 14th. Stay tuned throughout August to receive exclusive updates and more news from Lindsay. Catch Lindsay on the radio with Cody Alan every Wednesday night by finding your CMT Radio station at www.CMTCody.com.
Photo Credit: BBR Music Group.
Chat About Cody's August 'Next Women' Artist: Lindsay Ell