Ryan Reynolds & Blake Lively Deeply Regret 2012 Plantation Wedding
By Hayden Brooks
August 5, 2020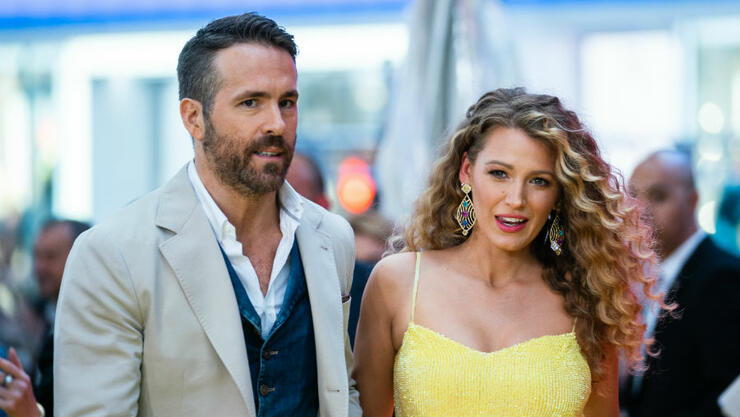 Ryan Reynolds is regretting having his and Blake Lively's 2012 wedding at a South Carolina plantation that enslaved Black people during the antebellum era and he's come forward to share his remorse.
On Tuesday (August 4), Fast Company published an interview with Reynolds, 43, where he opened up about the pair's decision to host the ceremony at the former slave planation. "It's something we'll always be deeply and unreservedly sorry for," he told the outlet, adding, "It's impossible to reconcile." Reynold said they chose the venue based on Pinterest photos, but later realized that it was a "place built upon devastating tragedy." In December 2019, Pinterest and The Knot announced they'd stop promoting the plantation wedding venues. "We want to make sure we're serving all our couples and that they don't feel in any way discriminated against," a rep from Pinterest told Buzzfeed.
After learning of Boone Hall's history, Reynolds and Lively hosted another wedding at home years later. "A giant f**ing mistake like that can either cause you to shut down or it can reframe things and move you into action. It doesn't mean you won't f**k up again. But repatterning and challenging lifelong social conditioning is a job that doesn't end," he explained.
It's not the first time that the stars backtracked on the decision, but they've attempted to do better. After the Black Lives Movement reignited earlier this year, the actors made a $1 million donation to the NAACP Legal Defense and Educational Fund. "We want to educate ourselves about other people's experiences and talk to our kids about everything, all of it… especially our own complicity. We talk about our bias, blindness and our own mistakes," the couple shared in an Instagram post. "We look back and see so many mistakes which have led us to deeply examine who we are and who we want to become. They've led us to huge avenues of education."
Additionally, Reynolds recently launched The Group Effort Initiative to help drive diversity and inclusion in the film industry. Click here for more on that!
Chat About Ryan Reynolds & Blake Lively Deeply Regret 2012 Plantation Wedding