Sorry, Kristin Cavallari & 'Laguna Beach' Ex Stephen Colletti Aren't Dating
By Hayden Brooks
August 5, 2020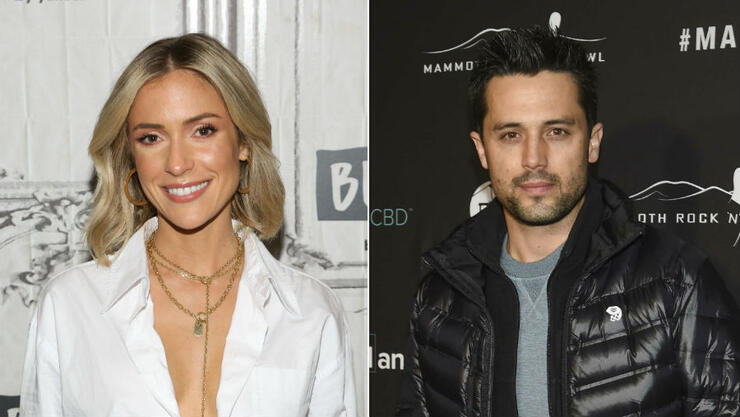 Laguna Beach fans rejoiced on Tuesday (August 4) when Kristin Cavallari shared a cozy reunion photo with her ex-boyfriend Stephen Colleti. However, the shot seems to be just that: a cozy reunion photo.
As per TMZ, Cavallari and Colleti aren't getting back together. In fact, the pair aren't even romantic. Sources close to the celebrity gossip outlet revealed that they've just remained good friends since they split years ago. Cavallari recently visited her old stomping grounds to pay a visit to Colletti and Alex Murrel, another star of the beloved MTV reality show, and that's about it.
In her 2016 memoir, Balancing Heels, Cavallari got candid about dating Colletti during the course of Laguna Beach taping. "We loved hard and fought hard. My relationship with Stephen went from our own high school romance to the fodder of a hugely successful television show," she explained. "Stephen was the most important thing in my life, and there was nothing I cared about more. I hated fighting with him on camera because it felt like I was airing all our dirty laundry."
Cavallari went on to marry Jay Cutler in 2013 after dating for three years. However, the couple tossed in the towel earlier this year, announcing their decision to separate after a seven-year marriage. "With great sadness, after 10 years together we have come to a loving conclusion to get a divorce," the pair said in a joint statement. "We have nothing but love and respect for one another and are deeply grateful for the years shared, memories made, and the children we are so proud of. This is just the situation of two people growing apart. We ask everyone to respect our privacy as we navigate this difficult time within our family."
As of late, it seems as if they've come to a common ground in regards to their children and additional logistics. In July, it was reported that they sold their 8.5-acre Nashville property for 3.7 million. The pair acquired the Mediterranean-style home in 2012 for $5.3 million and listened it for sale in 2008 for $7.9 million. Additionally, Cavallari informed fans that her E! reality series, Very Cavallari, would not be returning for a follow-up season.
Chat About Sorry, Kristin Cavallari & 'Laguna Beach' Ex Stephen Colletti Aren't Dating