UConn Is First FBS Team To Cancel Football Season Because Of Coronavirus
By Bill Galluccio
August 5, 2020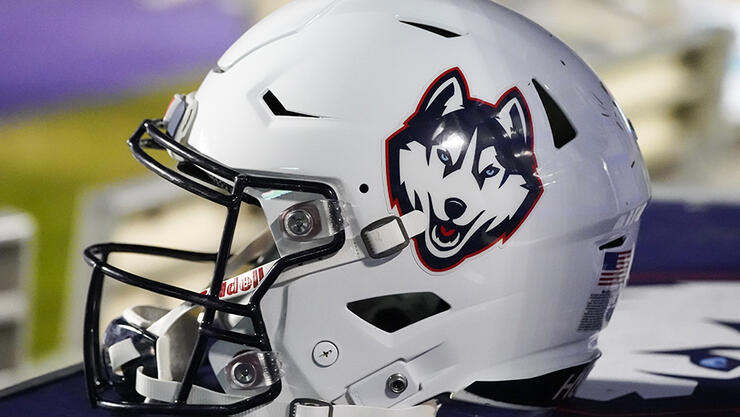 The University of Connecticut has canceled its 2020 football season because of the coronavirus pandemic. UConn is the first FBS team to suspend their season.
"After receiving guidance from state and public health officials and consulting with football student-athletes, we've decided that we will not compete on the gridiron this season," the school's Athletic Director, David Benedict, said in a statement. "The safety challenges created by COVID-19 place our football student-athletes at an unacceptable level of risk."
The team was also facing cancellations, as many schools have opted to play only in-conference games. Indiana, Illinois, Ole Miss, and Maine called off their games against the Huskies, while the Hartford Courant reports that games against North Carolina and Virginia were unlikely to be played. 
The team was also trying to navigate Connecticut's mandatory 14-day quarantine for people who travel from states that are struggling to contain the coronavirus pandemic.
Huskies football coach Randy Edsall said he spoke with his players and relayed their concerns to school officials.
"We engaged and listened to the concerns of our football student-athletes and feel this is the best decision for their health, safety, and well-being," Edsall said. "Our team is united in this approach, and we will use this time to further player development within the program and gear ourselves to the 2021 season."
The school said that members of the football team will remain enrolled in classes and will be expected to keep up with the studies either in-person or online.
Photo: Getty Images
Chat About UConn Is First FBS Team To Cancel Football Season Because Of Coronavirus