Country Music Bromance: Kip Moore + Sam Hunt
By Lauryn Snapp
August 6, 2020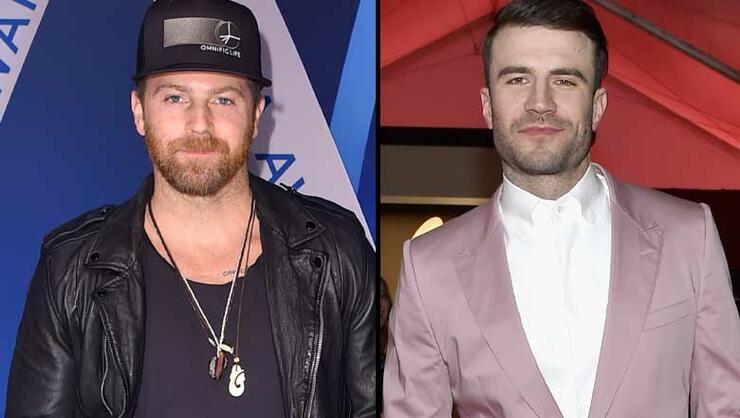 Two of country music's hunkiest fellas have an intense bromance going on.
In an interview with CMT Radio's Cody Alan, Kip Moore reveals his sincere admiration for Sam Hunt.
 "Sam is one of my favorite people in the business," shares the "Somethin' Bout A Truck" singer.
"Do me and Sam hang out on a daily basis? No. Do we know all of the ins and outs of each other? Nah. But Sam, he is one of the good ones. I respect him a lot as a person when you get to know him."
Before the COVID-19 pandemic, Kip and Sam were gearing up to hit the road together on the 'Southside Summer Tour 2020,' which quickly went… well… south. But, the twosome is remaining hopeful for their musical future together. 
"He is another one of those who also doesn't crave the celebrity side of things. He is as real as it gets," says Kip. "We do two very different kinds of music. We do our own thing, whether you like it or whether you don't, and we respect it. That's where our bond comes when it comes to music."
RELATED: Sam Hunt Hot Shots [See The Pics]
Humility and happiness are behind this strong bromance. You can hear Sam Hunt and Kip Moore's music nightly by finding your CMT Radio Live and CMT AFTER MIDNITE stations at www.CMTCody.com.
Who is your favorite country music bromance? Let Cody Alan know on Twitter at @CodyAlan.
Photo Credit: Getty Images.  
Chat About Country Music Bromance: Kip Moore + Sam Hunt