Darius Rucker Releases New Feel-Good Single, 'Beers And Sunshine'
By Blake Taylor
August 6, 2020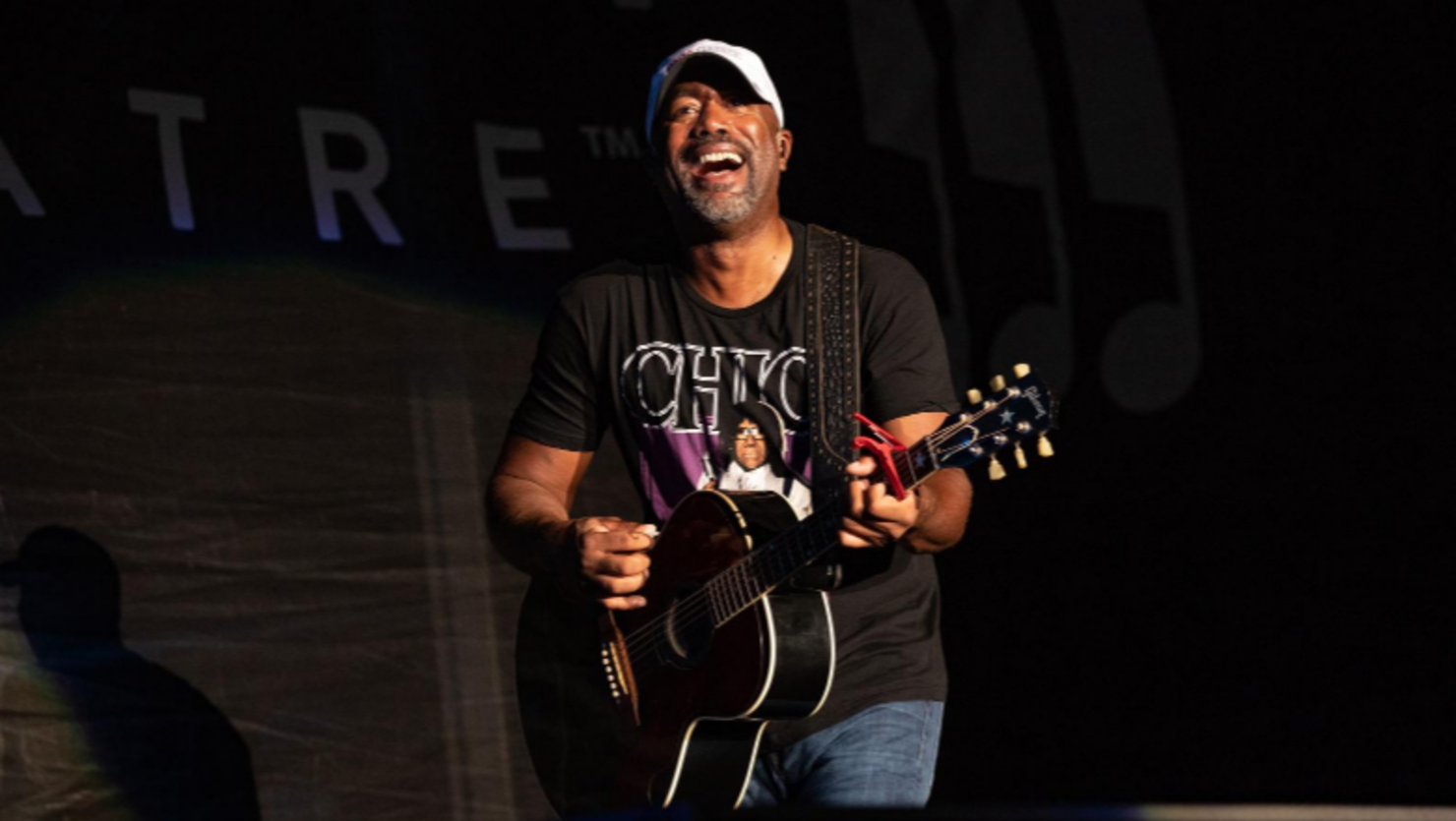 Darius Rucker released his new single "Beers and Sunshine" on Thursday (August 6). The summery, feel-good song, finds Rucker replacing the negative B.S. of the world with a more positive B.S., like "Beers and Sunshine."
"'Cause everybody's down in a world gone crazy / Don't know how to fix it, but I think maybe / Turn on the good times, turn off the TV," Rucker sings in the song's chorus. "Yeah, the only B.S. I need is beers and sunshine."
Last month when Rucker started teasing the song, he explained that he hopes "Beers and Sunshine" will be a breath of fresh air for fans given the kind of year it's been.
"It's certainly been a hard year so far with a lot of heaviness around us constantly," Rucker reflects in a press release. "Like it says in the song, I don't know how we fix any of these big, real issues that we're facing, but while we work through this time, I think it's important that we find the silver lining where we can really enjoy the little moments and the simple joys of time spent together with friends and family."
Fans who tuned into Rucker's Darius and Friends live streaming benefit concert for St. Jude Children's Research Hospital got the first taste of "Beers and Sunshine." The annual event usually takes place at the Ryman Auditorium in June, but due to the coronavirus pandemic, this year's was held virtually.
Take a listen to Rucker's brand-new single, "Beers And Sunshine" below!