Elton John To Share Final Edition Of His 'Classic Concert Series' Friday
By Andrew Magnotta @AndrewMagnotta
August 6, 2020
The sixth and perhaps final edition of Elton John's Classic Concert Series is the Rocketman's 2001 performance at the ancient amphitheater in Ephesus, Greece.
John's historic performance at The Great Theatre less raucous than his typical concerts. He performed solo for a smaller-than-usual audience on the stage that was built more than two millenniums ago.
"With just my piano for company and such a beautiful setting, this was an intimate show that I will never forget," John wrote in a statement.
John began sharing archival concerts of his via YouTube in early-July as a way of entertaining locked down fans worldwide and to support the Elton John AIDS Foundation's COVID-19 Emergency Fund.
Fans are invited to donate via YouTube while watching the show, which premieres Friday, August 7, at 3 p.m. Eastern time.
Last week, John shared one of his personal favorite shows ever, a star-studded 2000 performance from Madison Square Garden — that included guest appearances by Billy Joel, Bryan Adams, Mary J. Blige and others.
Photo: Getty Images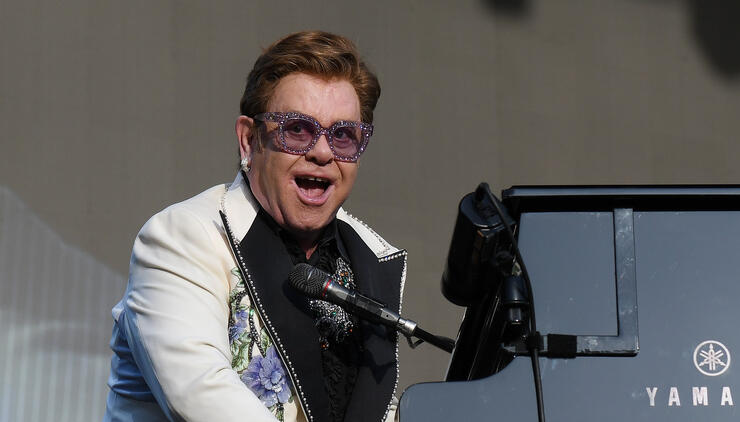 Chat About Elton John To Share Final Edition Of His 'Classic Concert Series' Friday