George Lynch Will No Longer Use 'Problematic' Lynch Mob Band Name
By Andrew Magnotta @AndrewMagnotta
August 6, 2020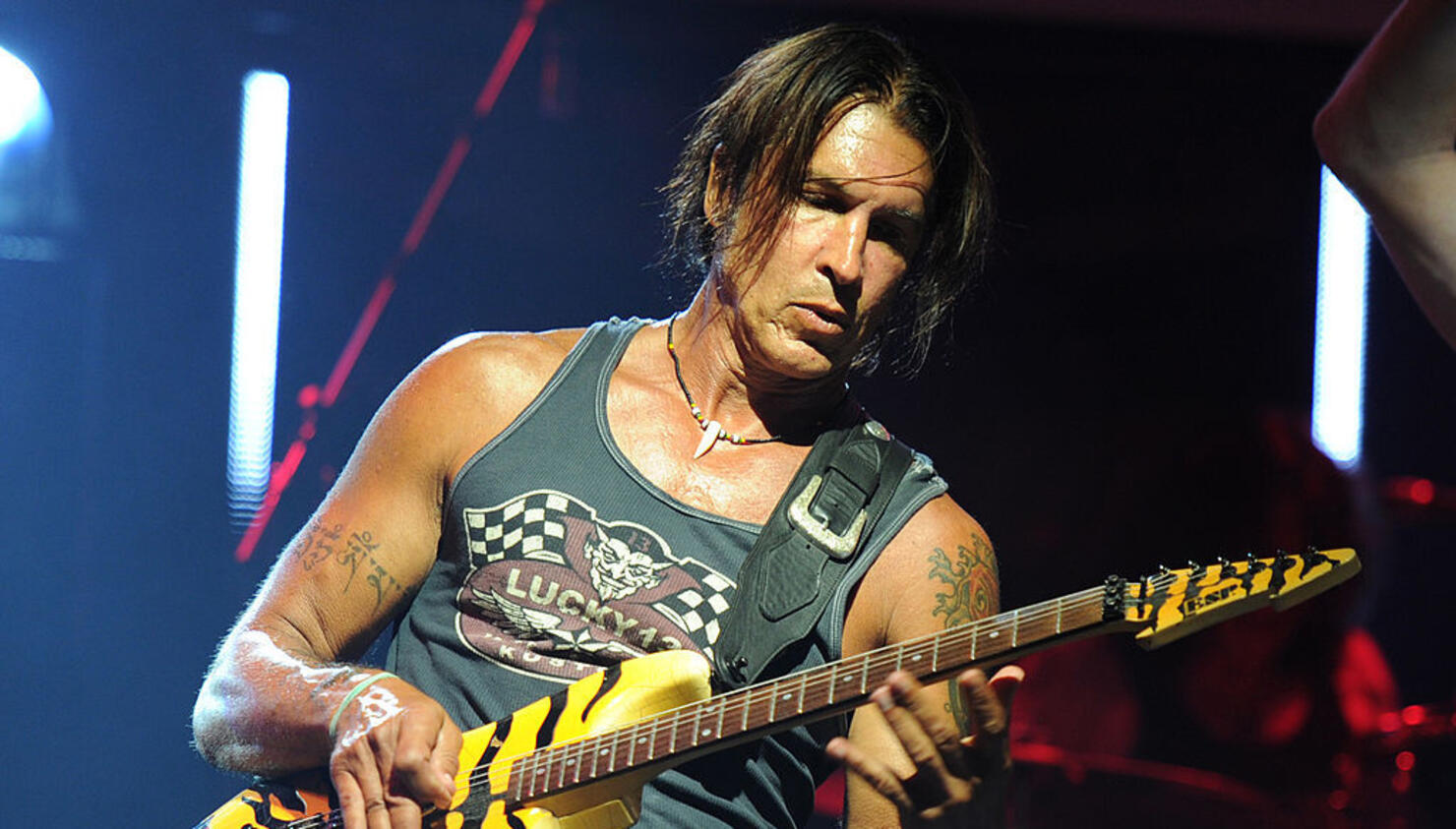 George Lynch's longtime solo band, Lynch Mob, will be getting a new name after over 30 years.
The former Dokken guitarist says he made the decision to retire the band name in large part because of its reference to the mobs that long-terrorized southern African-American communities.
"The name itself, of course, has always been problematic," Lynch told Audio Ink Radio's Anne Erickson. "And now it's inexcusable to keep the name."
Lynch first established Lynch Mob as a provocative play on his own last name in 1989 while Dokken was on a hiatus. The band released eight studio albums with numerous different lineups.
One final Lynch Mob release is a reworking of the band's 1990 debut album, Wicked Sensation, which is due out August 28.
Referring to a reinvigorated movement for racial justice in the United States, Lynch said this was a good time to move on.
"With everything going on right now in the world, it was really sort of an epiphany moment," he added. "I just kind of woke up and said, 'I think with this record, this is our swan song.' I think this would be a good place to exit the stage — that we've created this book end, an answer to the first record."
Beyond releasing Wicked Sensation (Reimagined), Lynch said there will be no further Lynch Mob releases or performances.
"I'll probably still play with some of the same people," he said. "We'll just call it something else."
Beyond his solo band, Lynch resumed performing with Dokken a few years ago.
Last summer, Lynch released the third studio effort with his KXMside project, which features King's X bassist/frontman Dug Pinnick and Korn drummer Ray Luzier.
Photo: Getty Images