Justin Bieber Shares Intimate Photos Of Joint Baptism With Hailey Baldwin
By Hayden Brooks
August 6, 2020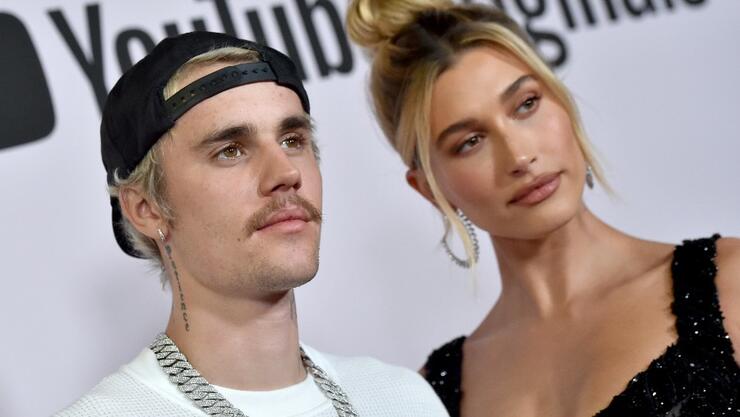 It's no secret that Justin Bieber has a close relationship with God, but the superstar recently took to Instagram to share a series of photos of his joint baptism, alongside wife Hailey Bieber.
On Wednesday (August 5), the pop titan, 26, took to the social media platform to share the intimate moment of the two getting baptized in a lake. "The moment @haileybieber my wife and I got baptized together," the superstar captioned the post. "This was one of most special moments of my life. Confessing our love and trust in Jesus publicly with our friends and family."
Bieber spoke in-depth about his relationship with Jesus, admitting that he's been able to overcome self destructive behavior, courtesy of his faith. "It was dark, really dark," he recalled in a recent interview. "So I'm very, very grateful to have influences in my life that have played a huge part in me seeing their relationship with Jesus and their relationship with their wives, and their relationship with their kids, and saying, 'That's what I want,' and I'm striving after that."
"So I was thinking too, obviously when we want to be successful in certain things, there's things we have to work hard at," he continued. "But striving for God's love, or God's approval, or people's approval, it's like God's told me, He said, I mean I don't hear from God audibly. But I feel like God's, when he sees us, he's not this God that a lot of people think, that like judgmental, and he's a God that accepts us for who we are, and loves us through our pain and through our dirt."
Back in 2015, Hillsong pastor Carl Lentz claimed that Bieber had reached out to him to be baptized and the milestone involved none other than NBA heavyweight Tyson Chandler. "I said, '[Tyson], I'm in a jam here. I have JB with me, he wants to get baptized,'" Lentz recalled to GQ. "He's like, 'Done. Easy.'"
Chat About Justin Bieber Shares Intimate Photos Of Joint Baptism With Hailey Baldwin