Luke Bryan Readies Baby Gift For Katy Perry As She Nears Giving Birth
By Blake Taylor
August 6, 2020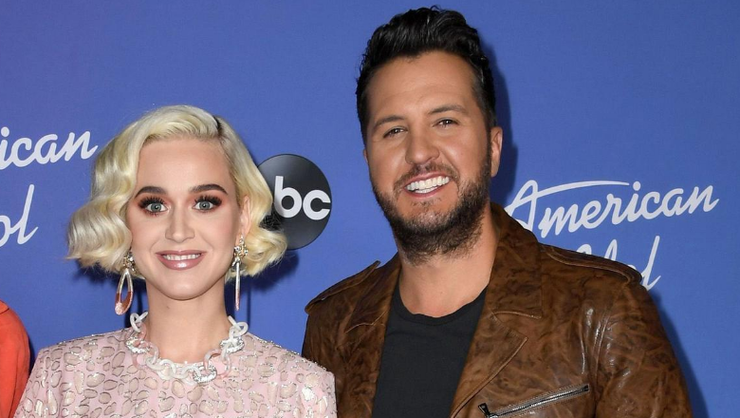 Luke Bryan already has a baby gift idea for future new mom, Katy Perry. The pop star, who is an American Idol judge with Bryan, is currently expecting her first child, a baby girl with Orlando Bloom.
In an interview with Entertainment Tonight, the country star explained that he reached out to Perry to ask her exact due date so he could pray along with them and have a gift ready.
"I didn't know the exact due date," Bryan said, "so I texted her like, 'Hey, just so I can kind of wrap my head around when to really start thinking about you guys and saying prayers and everything,' so she let me know the due date. ...She's pretty close."
Bryan also revealed the unique baby gift he plans to give Perry and Bloom's daughter once she's born.
"I told her I'm probably gonna send her little girl maybe, like, a little pink BB gun," Bryan explained with a laugh. "An old country boy version of little baby girl gifts. Pink camo and a pink BB gun."
Bryan is a co-judge with Perry along with music icon, Lionel Richie on American Idol. The country star says the team's "chemistry is so natural, so real, so fun, and I wouldn't miss being at that judges' table for the world."
Meanwhile, Bryan is gearing up for the release of his seventh studio album, Born Here, Live Here, Die Here, due out on Friday (August 7). The country singer has already shared several songs with fans including the title track, "Knockin' Boots," "What She Wants Tonight," "Build Me A Daddy," and his current single "One Margarita."
Photo: Getty Images
Chat About Luke Bryan Readies Baby Gift For Katy Perry As She Nears Giving Birth