Selena Gomez Teases Potential Collaboration With BFF Taylor Swift
By Paris Close
August 6, 2020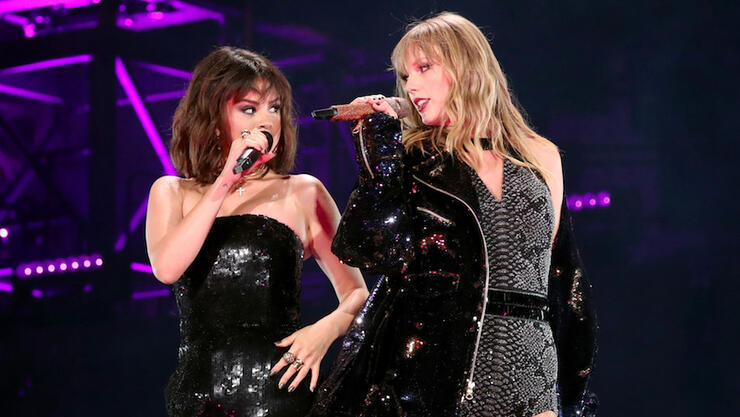 Selena Gomez says she and Taylor Swift could (finally) be collaborating!
The "Rare" singer teased a potential team-up with her longtime friend during Wednesday's (August 5) appearance on Twitch's Animal Crossing talk show, Animal Talking. Without giving too many details away, Gomez said she and Swift have been in talks about making music together.
"I've always dreamt of doing a song with Taylor," said the 28-year-old superstar. "We both wanted to do that ... we've talked about it, for sure."
Speaking on her bond with the 30-year-old songbird, Gomez said "everything remains in our friendship," but added there's a possibility she and her gal pal will come together on a record since it is something they've spoken about over the years.
"It just feels like we're family, I've known her for 13 or 14 years now," the "Look At Her Now" star added. "She's been my best friend, but we've talked about it, for sure."
When the host asked whether it'd be "only a matter of time" before they collaborate on something, Gomez teased, "You never know!"
Gomez's comments on a potential collab with Swift come weeks after the latter surprise-released her eighth studio album, folklore, which became the "Cardigan" songstress' seventh number-one album and the best-selling album of 2020 yet (selling 846,000 album units in its first week.)
The Disney Channel alum was among Swift's earliest supporters of the record when it released on July 24, writing on her Instagram Stories at the time, "She's done it again @taylorswift."
Chat About Selena Gomez Teases Potential Collaboration With BFF Taylor Swift