Teddy Time: Lee Brice, 'Blue,' + 'Jax' Join Cody Alan For Puppy Playdate
By Lauryn Snapp
August 6, 2020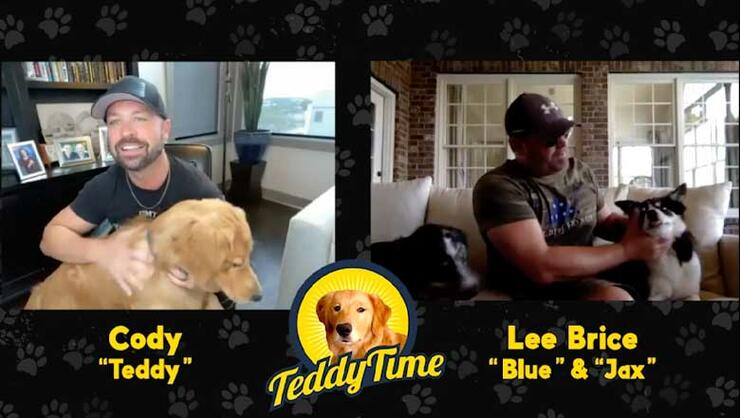 Cody Alan has unlocked the secret to socialization during novel coronavirus (COVID-19) pandemic, and pets are included! 
Lee Brice and his pups, "Blue" and "Jax" drop in with Cody and Teddy for a Teddy Time virtual afternoon playdate. 
Watch the video below to see what strange item Lee says his dogs are currently chewing on. Plus: Lee thinks he has "good timing" when it comes to jumping into his car for a drive. What is he finally catching on his radio dial? 
It's all here on this episode of Teddy Time. 
Do you have a fur baby? Share a pic of your pup with Cody Alan via socials at Instagram and Twitter at @CodyAlan.
New episodes of 'Teddy Talks' are posted weekly.
Photo Credit: CMT Radio.
Lee Brice wants to introduce you to his fur-babies! We think that they are "paw-fect!" 😍😍😍 Watch this! 👇👇👇

Posted by CMT Radio with Cody Alan on Thursday, August 6, 2020