All Time Low To Perform During 'iHeartRadio At Home Sessions': How to Watch
By Taylor Fields
August 10, 2020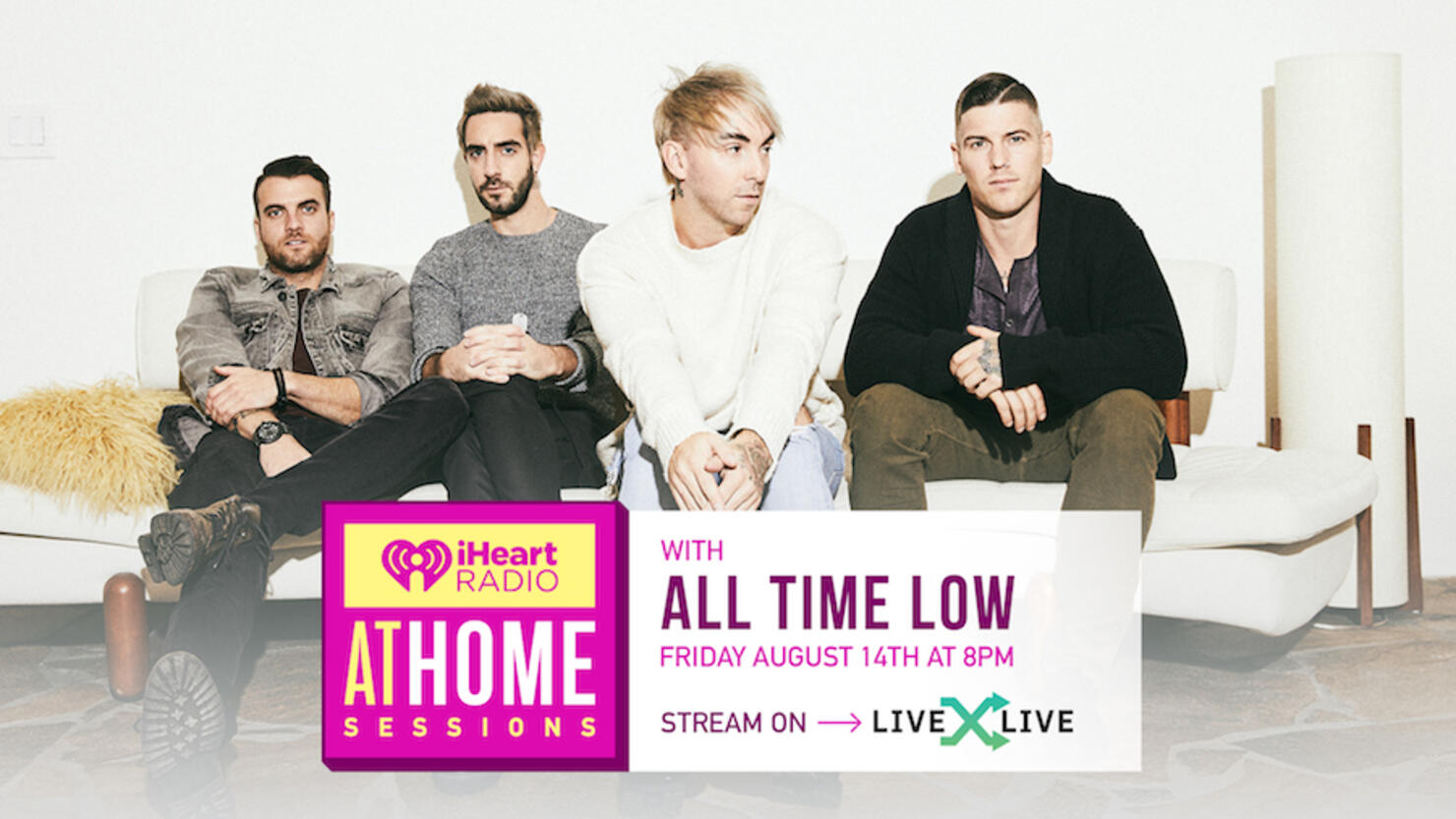 A pandemic wasn't stopping All Time Low from releasing new music. Back in April, the band dropped their eighth album, Wake Up Sunshine, and now, they are giving fans an intimate performance from home during their iHeartRadio At Home Sessions.
Wake Up Sunshine follows 2017's Last Young Renegade, and showcases 15 new songs including "Some Kind of Disaster," "Sleeping In," "Monster" and collaborations with blackbear and The Band CAMINO. On Instagram, All Time Low explained of their latest project, " In a time of uncertainty and in the face of a challenge we are all facing together, nothing has brought us more happiness than to share new music with you. We hope this album brings as much light to you as it has to us."
During their iHeartRadio At Home Sessions, All Time Low will perform songs from their new album and fan favorites, as well as talk about Wake Up Sunshine and more during an exclusive Q&A hosted by Harms.
How To Stream The Show
Fans can listen and tune in free for a video stream of the exclusive iHeartRadio At Home Sessions with All Time Low on Friday, August 14th at 8pm local time via LivexLive.com through the LiveXLive mobile and OTT apps for iOS, Android, Roku, Amazon Fire TV, Samsung TV, and Apple TV. The stream will also appear on YouTube, LiveXLive's Twitch channel and LiveXLive's socials.
Get pumped for the show and listen to some of All Time Low's Wake Up Sunshine songs below.