Ariana Grande's Eye Got Scratched By Lady Gaga In 'Rain On Me' Rehearsals
By Hayden Brooks
August 7, 2020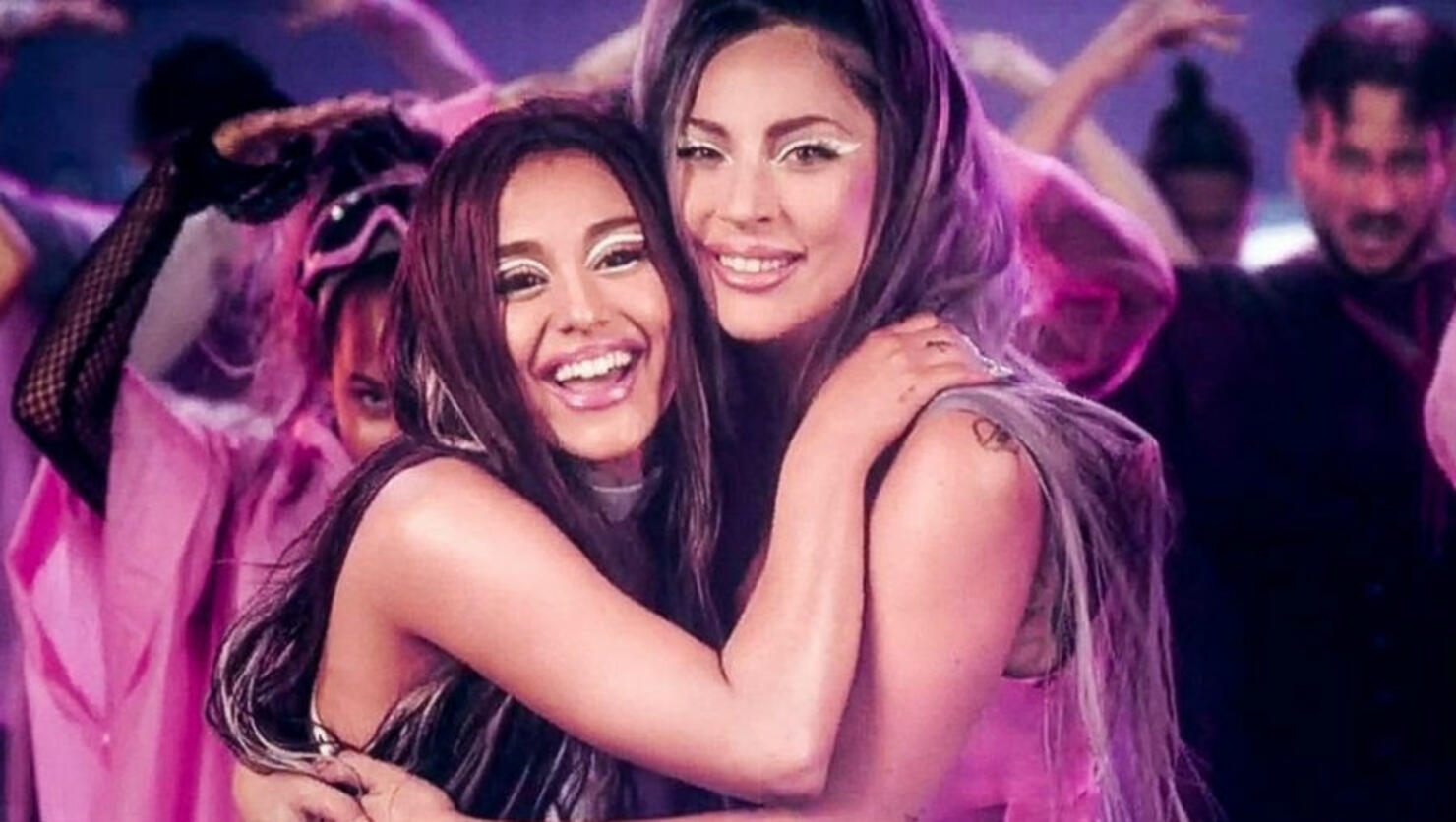 Lady Gaga and Ariana Grande's music video for "Rain On Me" didn't come without any mishaps.
For the latest episode of GAGAVISION, which was posted on Instagram on Thursday (August 6), the pop titan offered Little Monsters a behind-the-scenes montage of the pair's music video, which was directed by Robert Rodriguez. Most notably, the footage features the two playfully arguing after Mother Monster accidentally scratches Grande in the eye. "I shanked her with my nail by accident dancing," Gaga tells a friend of the incident, which prompts a sing-song response from Grande. "Lady Gaga scratched my eye. It's an honor. I hope it scars."
"Listen to your mom!" Gaga says as she pins down the star in an attempt to put ointment on her cut. "You have a scratch on your face, you can't get infected before the video. Please let me put Neosporin on it!"
In the caption for the post, Gaga made reference to the recent batch of MTV VMA nominations for the dance-heavy clip, which served as the second single from her Chromatica album. "I'm still glowing from all of the love for 'Rain On Me' from the VMAs! So @arianagrande and I wanted to share some of the fun we had making the video," she wrote, to which Grande responded with nothing but love. "I love youuuuuuuu so much," she replied.
Photo: YouTube/LadyGagaVEVO