Ceraadi Calls Upcoming AmazeVR Show 'A Level Up From Your Average Concert'
By James Dinh
August 7, 2020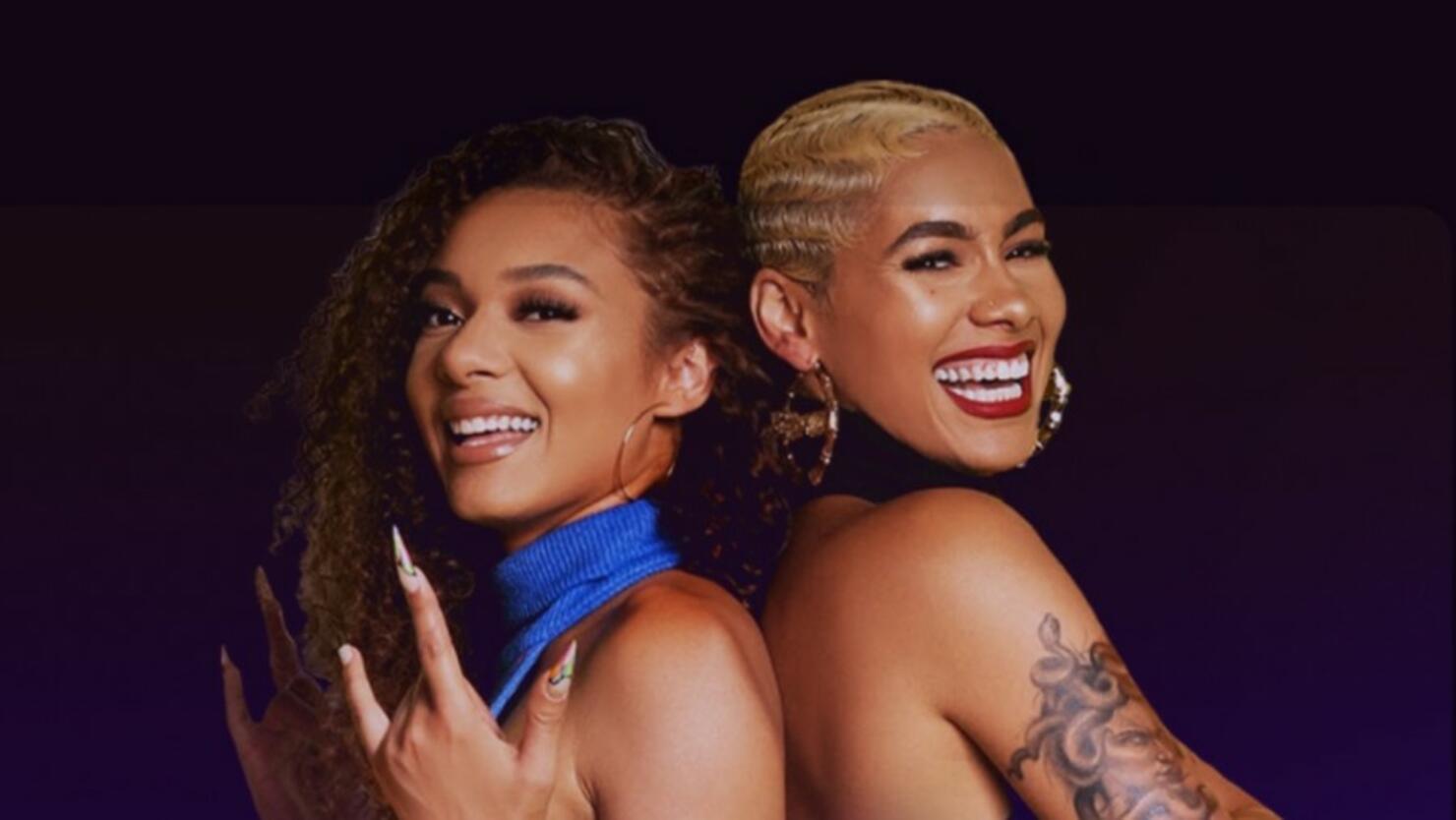 It's clear that the live music industry isn't going to revert back to its pre-COVID-19 traditions anytime soon. Thankfully, technology has offered us a number of ways in which artists can connect with fans. Just ask Roc Nation signees Ceraadi, who have something special planned for later this year in partnership with VR Entertainment's Platform, AmazeVR.
Later this fall, the budding hip-hop duo will bring their music to an immersive experience, where the sisters will perform a virtual reality show that they've described as "a level up from your average concert." Speaking with iHeartRadio, Emaza and Saiyr Gibson spilled on the upcoming set, detailing the difference in performing in front of a green screen vs. a live stage setting. "It's a big difference because there's not a live audience to perform to. You have stay in a boxed area. The camera movements are fast," the duo explained. "It's very tricky and difficult. [You] definitely have to be able to take directions while performing."
Adapting to technology, as well as the ever-evolving social media landscape, isn't difficult for the pair, considering their strong TikTok following, but the two admitted that the AmazeVR platform is something that stands out from the pack. "For us to be the first for AmazeVR is a blessing. We're so excited. It's a total upgrade from your everyday hologram. It looks real even though it's virtual," the Savage x Fenty ambassadors said, adding that the concert will feature plenty of fashion, choreography and even new music.
Since dropping their debut EP, Ceraadi's Playlist, in August 2019, the sister act has been working hard on the follow-up to the project, which includes their upcoming single, "BFF," dropping on September 4. Their new effort will also feature some notably names, including super-producer Hit-Boy, as well as an undisclosed featured guest. "We collaborated with big time producers such as Hit-Boy and different writers. We have a feature on a record," the sisters dished. "The content is definitely more mature and on our grown woman tip. There's confidence, vulnerability [and] different genres that are cohesive. It's lit. Anyone can relate. Let's not forget the music videos! We're coming out the gate strong. Prepared to be Ceraadified."