Mariah Carey Hilariously Shuts Down Son's Request To Appear In His TikTok
By Hayden Brooks
August 7, 2020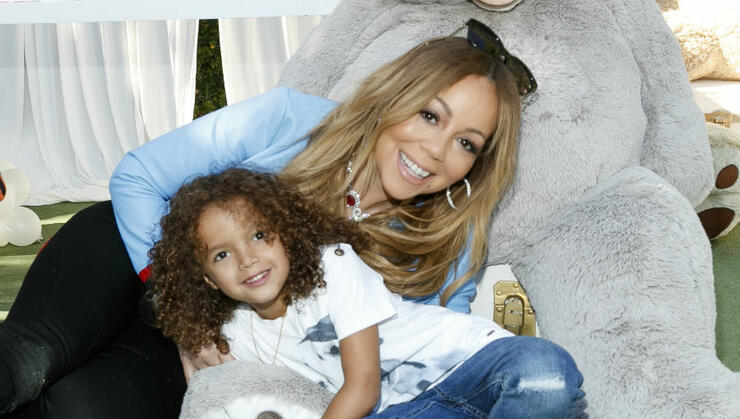 Mariah Carey doesn't make appearances just for anything and her son, Moroccan, knows that all too well.
On Wednesday (August 5), the pop titan's 9-year-old son, whom she shared with ex-husband Nick Cannon, hopped on TikTok to interact with fans. However, the pressure was put on the kiddo when one user asked if his superstar mother could make an appearance. "Of course I can do that!" he told viewers, before walking over to the room with Carey. "Can you say hi on TikTok?" he asked MC, specifying that the shoutout was for his fan.
"Tell her I'm on a business call," the chart-topper responded, seemingly unaware that she was being filmed during the exchange. "Well, my mom is not ready to look, um, be shot at, on TikTok, but yeah," he says, before reiterating her one-liner. "Plus she's on a business call."
Unsurprisingly, Morocann's account has since gone private since the bit went viral, a move that the little one wasn't too concerned about prior to the exchange with Mimi. "First of all, I don't know who you are. You don't need to worry about me. And second of all, my mom wouldn't do that," Moroccan told another user, who told followers to stop asking him about Carey before he's revoked of his privileges. "I like actually answering comments and replying to them. And my life is not your business, no offense. I'm just saying."