Phillies Fans Blast Air Horn Outside Stadium, Irking Yankees Manager
By Bill Galluccio
August 7, 2020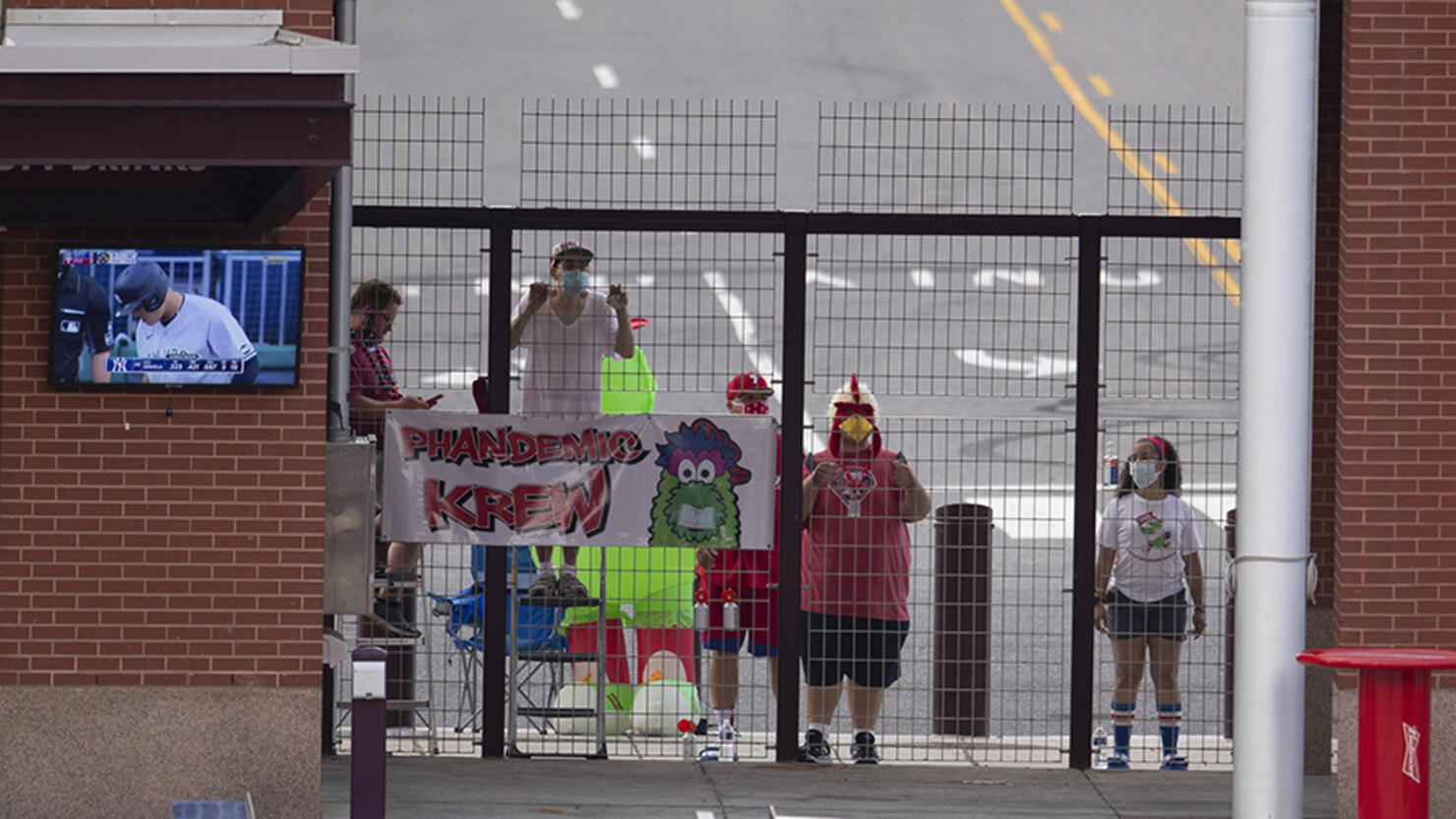 Even though they can't be inside the stadium, a group of die-hard Philadelphia Phillies fans is making their presence known to everybody inside the ballpark. The fans, known as the "Phandemic Krew," have been gathering outside of Citizens Bank Park to cheer on their team and have been making a lot of noise.
On Wednesday (August 5), they hired a drumline to play during the Phillies game against the New York Yankees. For Thursday's game, the fans brought an air horn and blasted it when Yankees pitchers were throwing the ball. Yankees manager Aaron Boone was bothered by the distraction and asked the umpires if they could do anything about it.
The umpires were powerless to stop the fans since they were outside of the ballpark.
"The environment we're in, it's almost like a golf environment where that sudden thing can ... So I thought there was a timing element to it," Boone told reporters after the game. "I didn't necessarily think they would be able to do anything about it. I didn't necessarily know who or where it was coming from, but it was something I at least wanted to point out."
After the Phillies broadcast mentioned that Boone complained about the noise, the fans started chanting his name, though they did stop blasting the air horn.
Phillies catcher J.T. Realmuto said he could hear the air horn after hitting a first-inning three-run homer in the 5-4 victory.
"It definitely doesn't hurt. It's nice to hear something out there and hear that support," Realmuto said. "It's better to have them out there than not."
Photo: Getty Images