Tom Morello Compares Policing To Slavery In New Song 'You Belong To Me'
By Katrina Nattress
August 9, 2020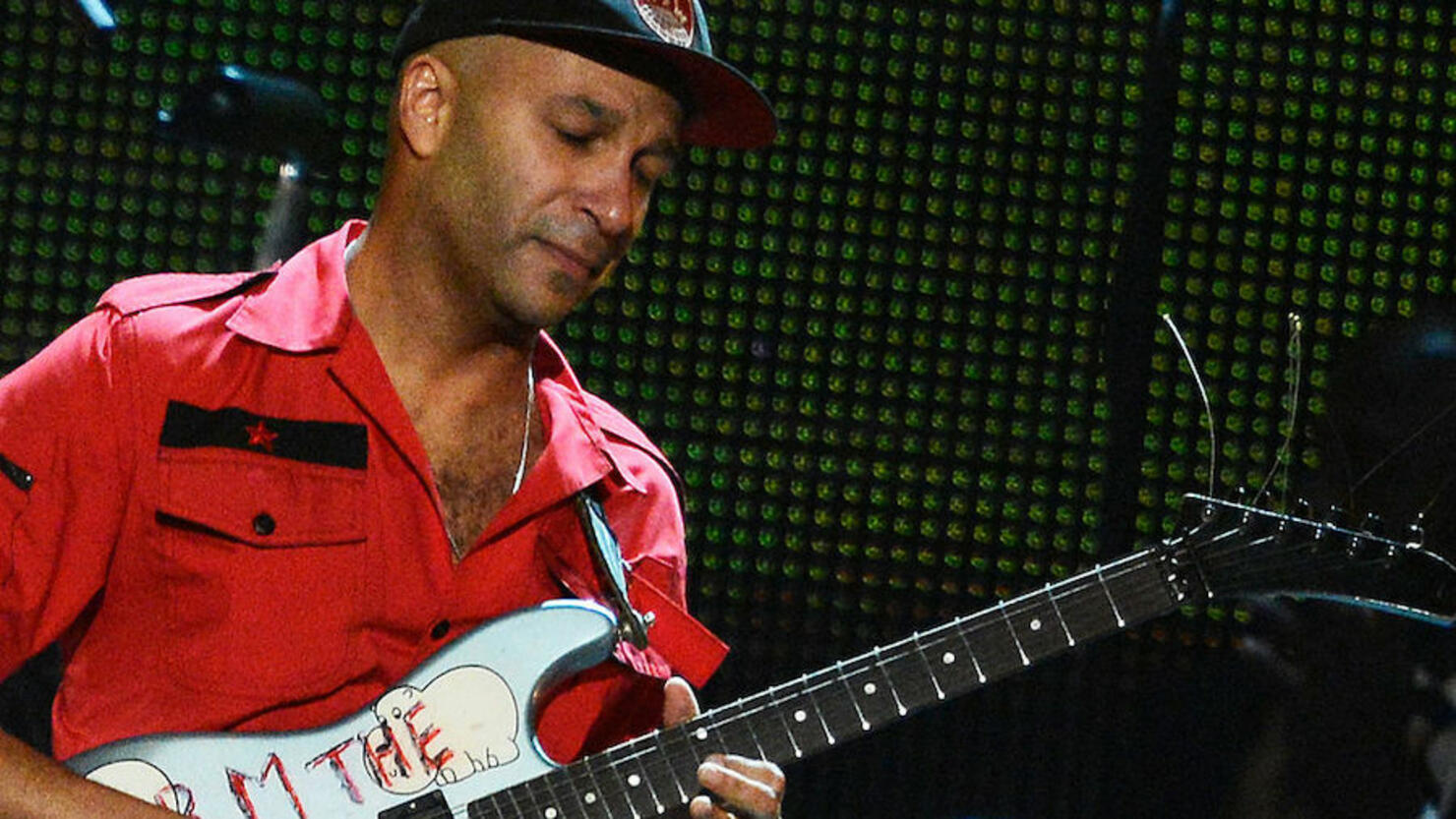 Nearly a month after Tom Morello dropped 2020's protest anthem "Stand Up" with Shea Diamond, the Bloody Beetroots, and Imagine Dragons' Dan Reynolds, he shared another new song, "You Belong to Me," that compares policing to slavery.
"Our present is tethered to our past. The overseer's whip & noose of history are today echoed in the policeman's baton & pistol," he wrote in the song's YouTube description. "I had a very clear idea I wanted to express with the song & the video and that is: Sometimes, enough is enough."
Morello directed the song's chilling video and also sings on the acoustic track, which references Nat Turner's slave rebellion in its final verse. "Master's shot went wide/ Nat Turner stood him on his knees/ The plantation burned around them/ Master cursed and whispered, 'Please,'" he sings.
The track has been in the works for years. In 2012, Morello told Rolling Stone he was working on music inspired by Turner's rebellion. "Whether it's biblical narratives or Civil War narratives, there are often stories that have been interwoven in my DNA my whole life that have never stopped resonating, and one is the Nat Turner story," he said at the time. "It's not a biography, but it's a song about who belongs to who."
Listen to "You Belong to Me" below.
Morello recently discussed racism in modern America during a new interview and announced he was publishing a photo memoir, Whatever It Takes, which highlights both his career as a musician and activist.
Photo: Getty Images