Carrie Underwood Turns To Fans To Help Settle Donut Debate With Her Husband
By Blake Taylor
August 10, 2020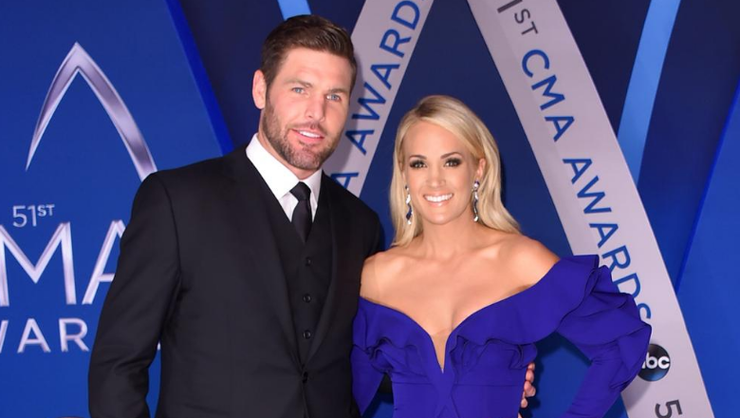 Donuts were recently the topic of a debate between Carrie Underwood and her husband, Mike Fisher. While the country superstar considers the delicious food item strictly breakfast, her husband views it as a dessert.
With the two at a standstill in the debate, Underwood decided to turn to her 8.3 million Twitter followers to help settle things. "Having an important debate tonight w/ the hubby," Underwood's tweet began. "We need your help."
"Question: are donuts breakfast or dessert?," she asked her followers. "I say breakfast and only breakfast. Mike says they're never breakfast and only allowed as dessert. What do you think?"
More than 95,000 of Underwood's followers chimed in. In the end about 80 percent of those who took the poll agreed with the country star, who says donuts are a breakfast staple.
"Donuts are breakfast, dinner, lunch, snack, midnight snack, 2am snack....always acceptable," one follower wrote in a reply to Underwood. Another added, "I'm glad we could help with this one Carrie!"
The "Love Wins" singer enjoyed the victory writing, "In your face, @mikefisher1212" alongside a number of donut emojis.
Underwood recently celebrated another victory when she outfished her husband while enjoying a weekend getaway together.
Fisher documented their adventure on Instagram on Tuesday (August 4), sharing a split-screen photo of both him and his wife holding up their catches. Underwood was the clear champ of the day as her fish looked significantly larger.
"This past weekend we were able to get away for some good quality time!" Fisher wrote in the caption. "One thing we love to do together is fly fish but the thing I don't like about it is she catches bigger fish." He added a smiley face and the hashtag "#flyfishing."
Just a few weeks before their fly-fishing trip, Underwood and Fisher celebrated 10 years of marriage with another trip to Wyoming. Since getting married a decade ago on July 10, 2010, the couple has welcomed two sons to their family, Isaiah, 5, and Jacob, 1.
Photo: Getty Images
Chat About Carrie Underwood Turns To Fans To Help Settle Donut Debate With Her Husband