President Trump's Press Briefing Interrupted By Shooting Near White House
By Bill Galluccio
August 10, 2020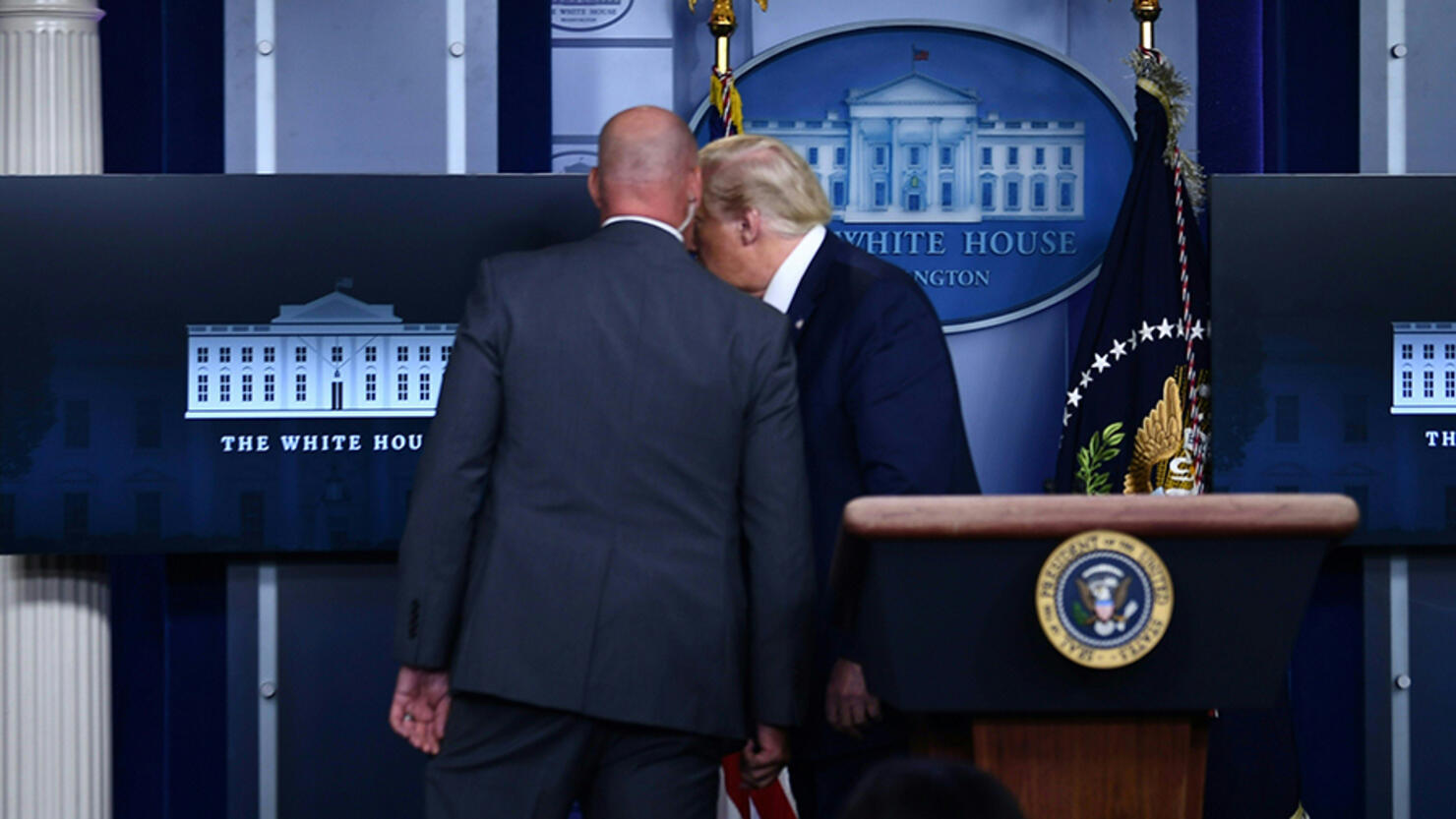 President Donald Trump was escorted out of a press conference on Monday (August 11) after shots were fired outside the White House. The White House briefing room was placed on lockdown while President Trump was escorted to the Oval Office.
President Trump was mid-sentence when he was approached by security and asked to step outside.
A few minutes later, the briefing resumed, and President Trump told reporters that law enforcement shot somebody outside of the White House. That person has been transported to a local hospital. 
"There was an actual shooting, and somebody has been taken to the hospital. I don't know the condition of the person," Trump said.
He did not provide further details and said the Secret Service will hold a briefing to provide more details about the incident. According to NBC News, the person was shot in the chest and was armed at the time.
Photo: Getty Images