'Why I'm Voting' Podcast to Feature Musicians, Cultural Influencers & More
By Taylor Fields
August 10, 2020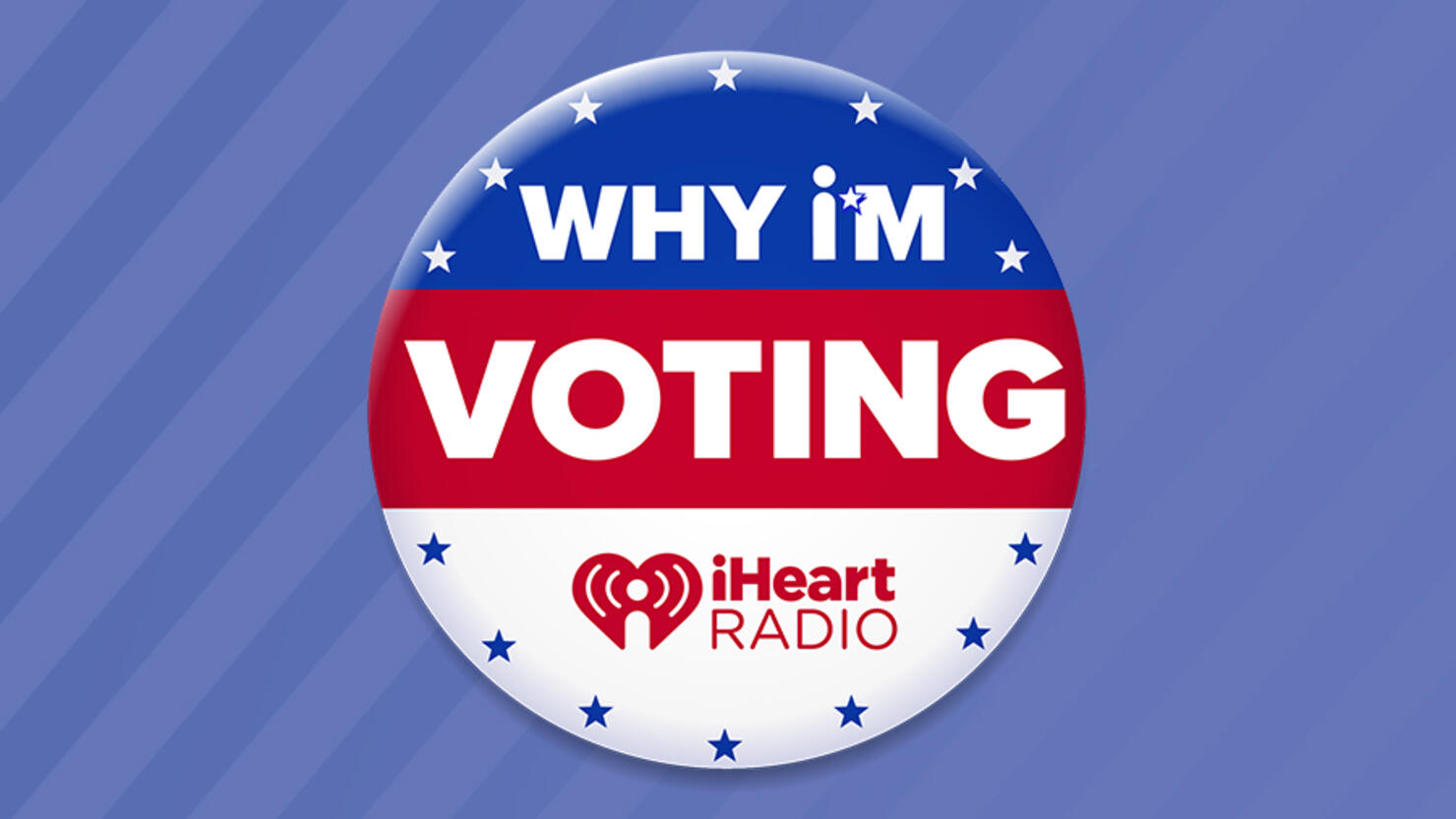 It is so important to use your voice and vote, and some of the biggest musicians, cultural influencers and athletes are coming together to explain what's most important to them and why it's so important to show up to the ballot box, as the upcoming election in November approaches, in iHeartMedia's new "Why I'm Voting" podcast.
In the 2020 election, Americans will be voting for 35 Senate seats, all 435 seats in the House of Representatives, and the office of the President of the United States, making this one of the most consequential election years of our lifetime — now more than ever, it's important to cast your ballot.
Hosted by Holly Frey (co-host of the "Stuff You Missed in History Class" podcast), the "Why I'm Voting" podcast launches today (August 10th) and runs weekly through Election Day. Stars and activists participating in the podcast include Adam Lambert, Andra Day, Ashley McBryde, Benny Blanco, Billie Eilish, Bob Baumhower, Brett Eldredge, Brit Morin, Brothers Osborne, Chelsea Handler, Imagine Dragons' Dan Reynolds, Dan & Shay, Dani Shapiro, Darius Rucker, Day Sulan, Diplo, DJ Khaled, Fall Out Boy, FINNEAS, French Montana, Grouplove, Jason Derulo, Jason Petty, JEWEL, K CAMP, La La Anthony, Leslie Grace, Lori Gottlieb, Luis Fonsi, Melissa Etheridge, Michael Ray, Prince Royce, Robert Evans, Sammy Jaye, Saweetie, Swae Lee, The Head and the Heart, Tom Colicchio, Trevor Daniel, Tyla Yaweh and many others.
iHeartMedia's "Why I'm Voting" campaign will also encourage Americans to share their reasons for voting in local, state and national elections on November 3rd. From now through Election Day, iHeartMedia is opening its more than 850 broadcast radio stations across the country, podcasts, social media platforms and iHeartRadio App to its 278 million listeners to record their own 20 second or less audio or video message to share their answer(s) to the question: "Why am I voting?"
iHeartMedia will also launch a pro bono campaign in conjunction with "Why I'm Voting" that will encourage listeners to text the word VOTER to 26797 to learn more about local election procedures, updates, registration deadlines and more — all to help Americans successfully participate in upcoming elections.