Brian May Says His Surrey Home Was Nearly Burned By Wildfires
By Andrew Magnotta @AndrewMagnotta
August 11, 2020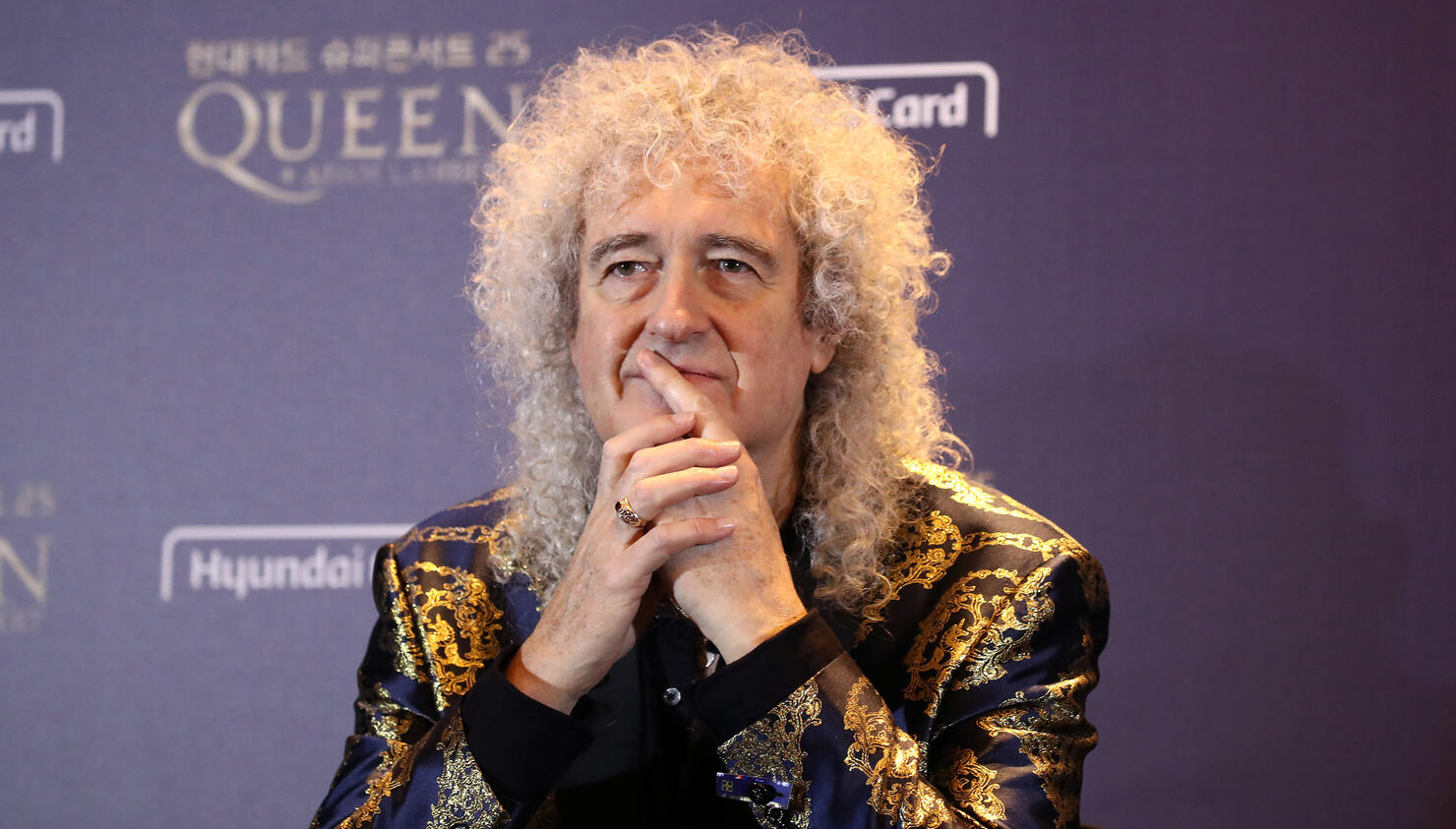 Queen guitarist Brian May's home in Surrey, England, was nearly a victim of wildfires on Sunday.
May says his home was in the path of the Chobham Common wildfire but was saved thanks to the efforts of local firefighters. He emphasized that he "never imagined" he would see wildfires in the usually damp, rainy region.
The Rock and Roll Hall of Famer shared a number of photos depicting the smoldering woods and bushes where the fires had raged. He said that after supporting efforts to fight the bushfires in Australia and wildfires in California in recent years, it was "shocking and traumatic" to see the fires from his doorstep.
"Today...we're able to begin to thank the amazing firefighters who risked their lives to contain this huge and treacherous wild furnace on the heath land of Sunningdale Golf Course — which actually adjoins my property," May wrote via Instagram. "Yesterday, I was rescuing my precious things from my house as was practicable, under threat of the whole thing going up in flames, but praying that the horror would not happen. Today my prayers were answered — the fire is under control, but the danger is not over."
Elected officials have been overly focused on making "short-term economic gains" instead of long-term solutions, May continued. He also noted that local fire departments are "tragically under supported."
Surrey Fire and Rescue first responded to the blaze on Friday, when a plume of smoke was seen rising from the Chobham Common. By Monday, the wildfires had burned an estimated 210 acres.
The fire reportedly began on the golf course near May's home and spread rapidly due to strong winds.
James Adler, an official from the Surrey Wildlife Trust, echoed May's environmental concerns to the BBC, noting that the area is home to a number of protected reptile, bird and insect species.
"We are concerned that climate change is leading to an increase in frequency... When these habitats are destroyed by wildfire, it may take many years before the area becomes suitable for them again," he said.
The cause of the fire is still under investigation. Fire crews are reportedly remaining in the area for the rest of the week to address any new hotspots that may emerge.
Photo: Getty Images