Old Dominion's Matthew Ramsey Explains Reason Behind 'Meow Mix' Album
By Blake Taylor
August 11, 2020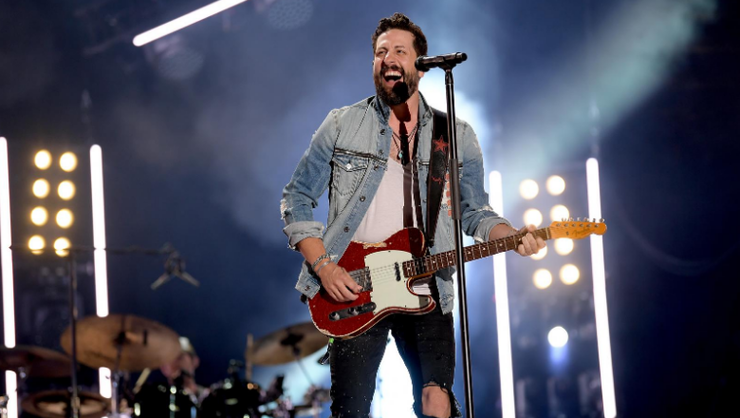 On Friday (August 7), Old Dominion released a unique remake of their latest album that left fans wondering what exactly was going on. Old Dominion (Meow Mix) replaces almost all of the album's lyrics with the word "meow."
The band's lead singer, Matthew Ramsey, tells People the album is "just a bunch of grown men making a joke." He explains how it all started during a band meeting when someone made a point, and another replied with "meow, meow." It became a running joke that would even slip out sometimes during soundcheck.
"We just thought it was funny, and then some of our crew thought it was funny, and then the label's always asking us to do different versions of songs — acoustic, things like that. And we were like, 'Let's do a meow one,' and then it started with one song, and then we were like, 'Oh, let's do the whole album!'"
The five bandmate including Ramsey, Trevor Rosen, Whit Sellers, Geoff Sprung and Brad Turski, were all a part of the recording process. As fans could imagine, it was hard for the group to get through recording a song without bursting out laughing.
"The first song that we did was 'Never Be Sorry,' which is probably the most mind-numbing one of them all," Ramsey recalls. "It's a lot of just meowing on the same note. I could not get through it. The guys had to leave the room because they couldn't stop laughing, and if one person cracked, the rest of us would."
The album only contains one other word that isn't meow. In the song "Smooth Sailing," Old Dominion replaced the line "They ain't got a dog in this fight" with a more fitting word, "ruff."
"It was just kind of an in-the-moment thing," Ramsey says of the lyric change. "We can't meow over the dog."
The new Meow Mix of "Smooth Sailing" and the Old Dominion's "One Man Band" can be heard below.
Chat About Old Dominion's Matthew Ramsey Explains Reason Behind 'Meow Mix' Album