Crew Nation Has Raised $15 Million For Out-Of-Work Touring Personnel
By Andrew Magnotta @AndrewMagnotta
August 12, 2020
The Crew Nation Global Relief Fund has raised $15 million to support live music crews who have been affected by the ongoing COVID-19 pandemic shutdowns to the entertainment industry.
The money raised so far is going to help 15,000 crew members from 36 countries who were impacted by cancelled or rescheduled live events through this past June, according to The Music Forward Foundation.
The fund hopes to raise at least $30 million to continue providing support to the industry which lost its key summer festival season this year.
"Concerts wouldn't be possible without the many crew members working behind the scenes every step of the way and we want to make sure that as independent workers, they get the support they need from both the industry and the government," said Live Nation President and CEO Michael Rapino. "Live Nation is proud to be among the many artists, donors, partners and fans who are helping drive this missiong forward and support those who make the magic of live possible."
Crew members spend their entire careers specializing in creating unforgettable memories for people. They include lighting technicians, sound engineers, stage designers and builders and many others.
While some crew members are employed by tours or promoters, many more are self-employed or work for independent venues and vendors on a per event basis.
The Crew Nation Global Relief Fund was launched this past spring with an initial $5 million donation from Live Nation, which was matched by artists, fans and employees.
To help, you can donate directly via PayPal or by contacting crewnation@hobmusicforward.org.
You can also purchase Crew Nation merch here, 100% of the proceeds benefit the Relief Fund.
To apply for relief, visit livenationentertainment.com/relief-fund/.
Photo: Getty Images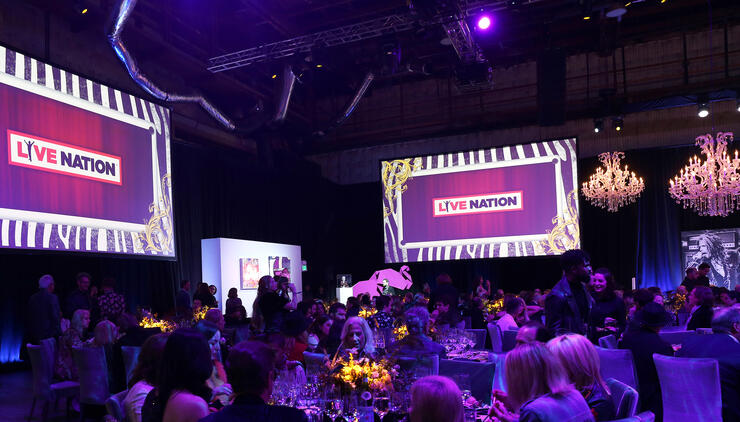 Chat About Crew Nation Has Raised $15 Million For Out-Of-Work Touring Personnel