Lindsay Ell's New Album 'Heart Theory' Fueled By '7 Stages Of Grief'
By Lauryn Snapp
August 12, 2020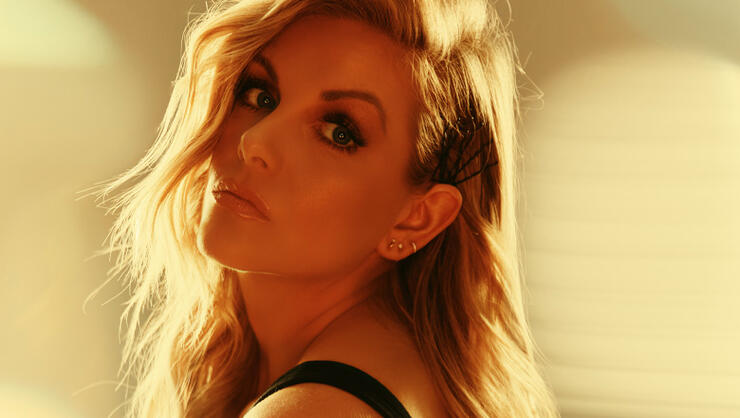 Lindsay Ell is laying it all on the table in her new album, 'Heart Theory,' which is available on Friday, August 14.
In a recent interview with Cody Alan, Lindsay candidly shared that her record was fueled by the book, "The Seven Stages of Grief," exploring the power of moving on and forgiving and how it is an essential part of human life.
"We all go through moments of transition," says Lindsay. "Whether it's the loss of a relationship, the loss of loved ones, the loss of a job, moving across the country, going through a global pandemic, whatever these reasons are, we all go through constant moments of transformation through our life."
"I wrote this record around something called the "7 stages of grief," continues the "Criminal" singer. "It's basically saying that human beings need to feel all of these feelings to move through these challenging times in our lives to fully let go of things and move on and be a person on a higher level."
"So, half of writing through this record, I was like, "What if I wrote this record in order?" Track one through track twelve, of how I am feeling and slowly unraveling through all of these emotions."
"So, track one starts at the first stage of grief, which is shock, and it goes in order…all the way to the last stage, which is acceptance."
In July, Lindsay revealed she is a survivor of sexual assault. The release of her concept album, 'Heart Theory', is comprised of 12 tracks that journey through each stage of grief: shock, denial, anger, bargaining, depression, testing, and acceptance. Produced by Dann Huff, 'Heart Theory' debuts on August 14.
Photo Credit: BBR Music Group.
Chat About Lindsay Ell's New Album 'Heart Theory' Fueled By '7 Stages Of Grief'