Dua Lipa Drops 'Levitating' Remix With Madonna & Missy Elliott
By James Dinh
August 13, 2020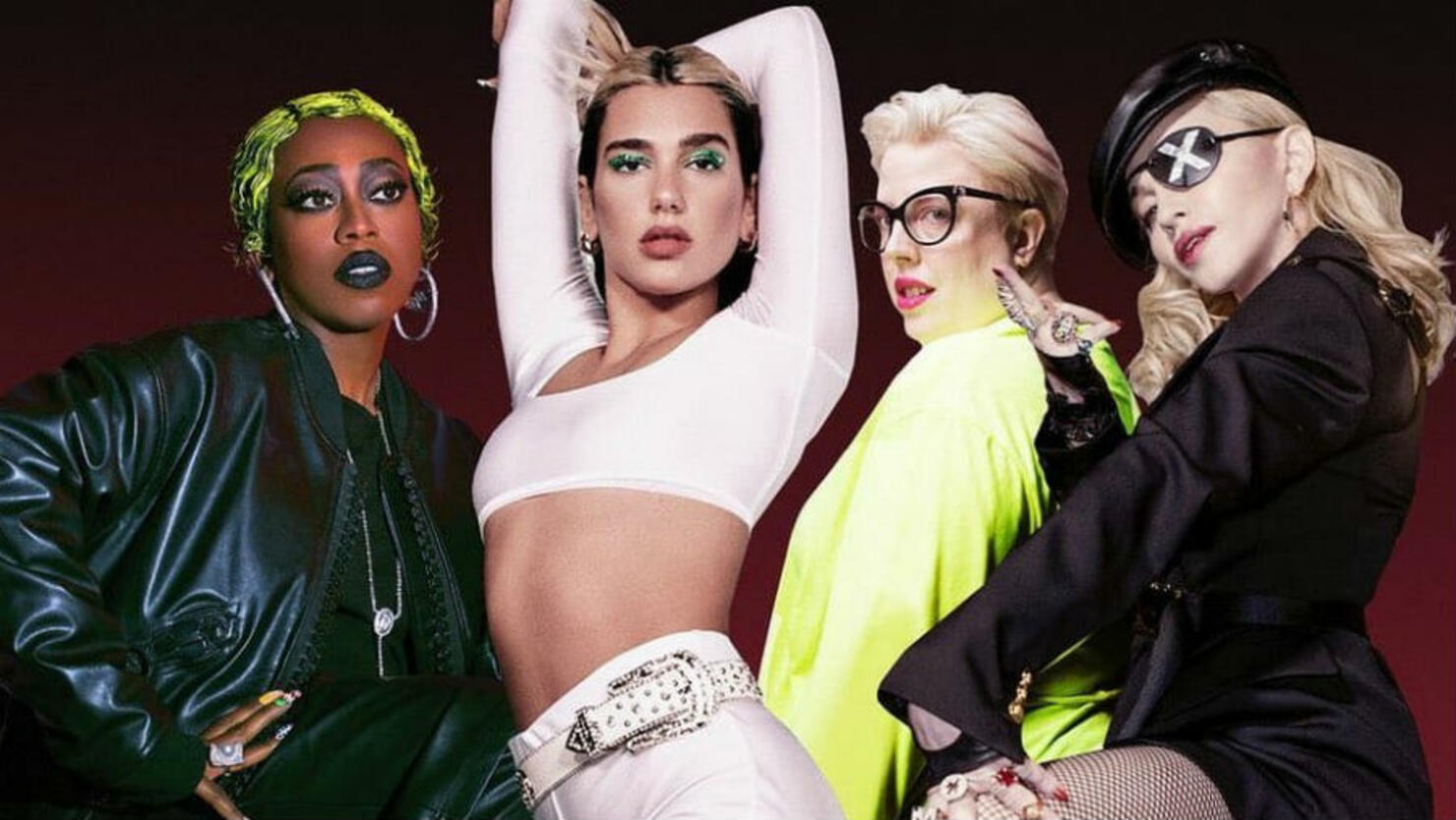 Dua Lipa has recruited mega-stars like Madonna and Missy Elliott for a brand-new remix of "Levitating" off Future Nostalgia.
On Thursday (August 13), the pop star unleashed the new rendition ahead of its music video premiere and it's a high-tempo reworking made for the club, or simply just your living room dancefloor. During the four-minute mix, Lipa and Madonna trade verses and harmonize with each other, before Elliott pops in towards the end for a fiery verse of her own. In a statement, the pop star said that she wanted to level up the party, so she turned to The Blessed Madonna for the rendition, before reaching out to the others via e-mail. "I decided to take the party up a notch with the incomparable The Blessed Madonna, who secretly helped me to craft the mixtape that would become Club Future Nostalgia and the absolute queens Missy Elliott and Madonna joined me for an epic remix of 'Levitating,'" she said in a statement.
Meanwhile, The Blessed Madonna shared her adoration for Lipa and the project, saying, "I thought a lot about what it would mean to enter the 'Duaverse' and make a dance classic that we would both be proud of equally. I wanted this to stand the test of time and straddle the things I love about underground electronic music and perfect pop music. It was strange to work completely alone and in total secrecy on something that has been the most special and ultimately public experience of my life."
Lipa's new remix of the track will be released on the upcoming Club Future Nostalgia remix LP, which also features a Mark Ronson and Gwen Stefani revamp of "Physical." The collection will be paired with an animation for every track on the album and drop on August 28.
News of a potential Lipa and Madonna collaboration spread in late June, courtesy of the former's manager, Ben Mawson. "She's definitely the complete pop star and obviously this album is heavily influenced by Madonna," Mawson said when referencing Lipa's Future Nostalgia and the latter's 2005 Confessions on a Dancefloor. Both records feature tracks produced by Stuart Price. "In fact, we're about to try and get Madonna on a record. I'm going to write the e-mail and see if she's up for going on a Dua track."