Watch Steve Lukather Get Revenge On Noisy Neighbors With 7AM Guitar Solo
By Andrew Magnotta @AndrewMagnotta
August 13, 2020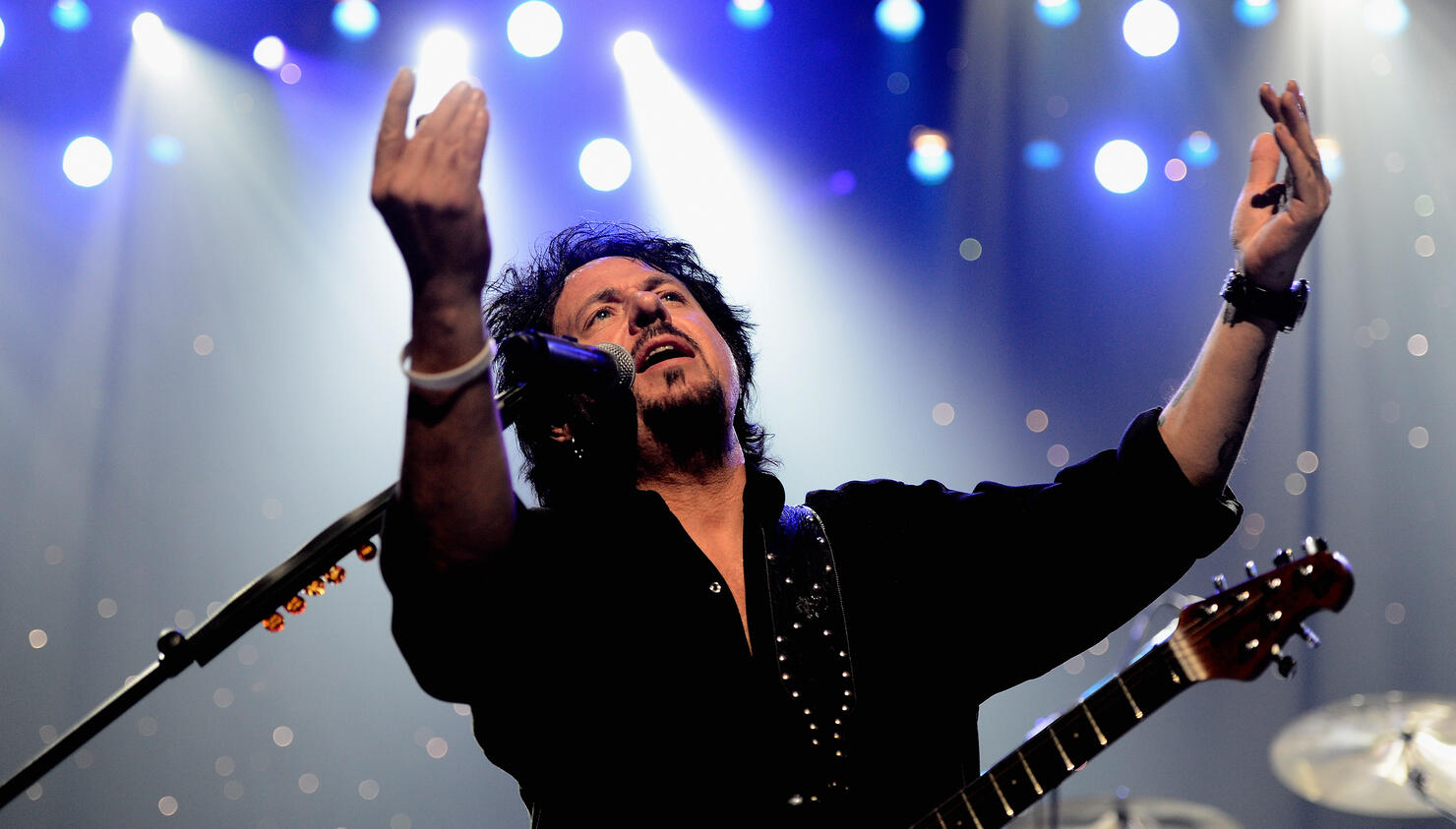 Toto's Steve Lukather is sick of being awoken early in the morning by his neighbor's noisy landscaping equipment, so he fought back the best way he knows how: with noise.
Lukather has apparently been dealing with this problem enough that he prepared a guitar and an amplifier Tuesday morning in order to register his complaint.
Video posted to his Instagram account shows the guitar great standing in his backyard early in the morning, dressed in plaid pajamas and a long-sleeved shirt with a guitar in hand.
He proceeds to unleash a preposterously loud solo before screaming "Good morning!" in the direction of his hedges, while his pug, Potato, waddles around him, taking in the action.
"What happens when the d--khead neighbors Gardner [sic] starts up 10 blowers at 7am," the caption read.
If you look behind where Luk is standing, you can see a power cable running to a guitar amplifier, which is mounted on a trampoline. It's pretty clear from the video that the volume was on its 'arena' setting.
Lukather's followers applauded the multi-time Grammy award-winner's pettiness in the comments.
"They also owe you $$ for your performance," suggested Peter Frampton.
"The best video EVER!" wrote Phil Collins bassist Leeland Sklar, before adding a string of supportive middle-finger emojis.
"That's the greatest," added Joe Bonamassa.
Sebastian Bach related a quick story about chasing and battering a neighbor's gardener in the nude for a similar offense, while Ariel Posen complimented Lukather's note-choices as being "Tasteful even in revenge."
Paul McCartney guitarist Brian Ray wrote that Luk's video "wins the week." And Vinny Colaiuta called it the "Post of the century."
Check it out in the player below!
Photo: Getty Images