49ers Hire Former Dolphins Coach 3 Years After Cocaine Video
By Lauren Frederick
August 14, 2020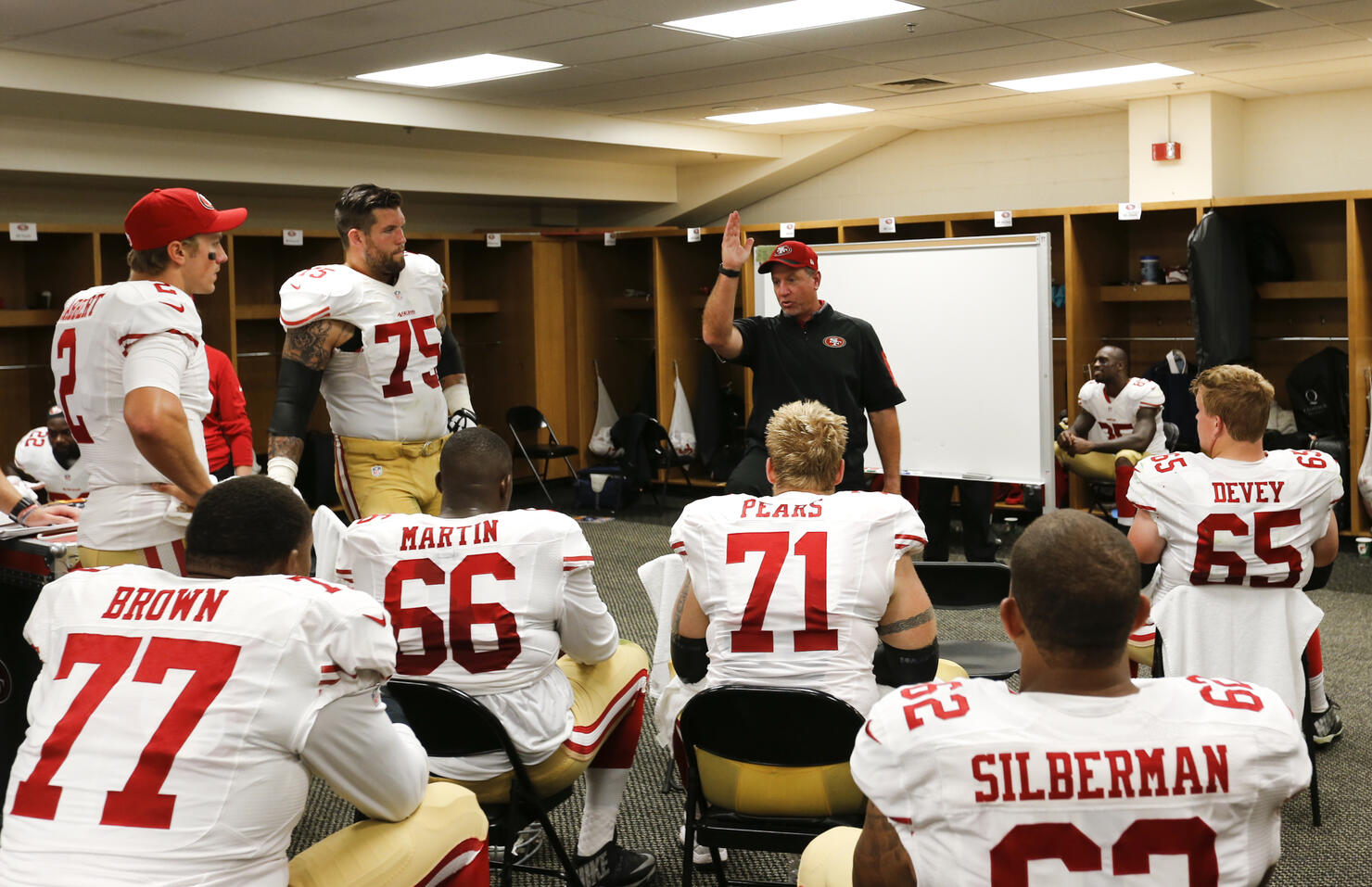 The San Francisco 49ers decided to give a second chance to former Miami Dolphins assistant coach Chris Foerster with an offensive line coaching opportunity.
Almost three years ago, in October 2017, Foerster was forced to quit his job with the Dolphins after a video surfaced of him snorting a white substance, that he admitted was cocaine. He immediately and checked himself into rehab after his resignation.
The 49ers followed Foerster's journey and stepped in, taking the initiative to help him get back on the right track, and eventually hired him as a consultant before the 2018 season. Due to the offensive line coach's connections with general manager John Lynch and coach Kyle Shanahan, he was able to get his foot in the door for the opportunity.
Shanahan and Foerster coached together in Washington from 2010 to 2013, and he also coached Lynch when Lynch was a safety for the Buccaneers from 1996 to 2001.
"He did something extremely stupid, and since then, he has hit rock bottom," Shanahan said. "He went to rehab for 60 days, and then he was in a 90-day outpatient rehab. For the last two years, he's been in a 12-step program that he's been to every single night seven days a week."
During his time as a consultant, Foerster broke down film for the team and handled scouting reports.
Photo: Getty Images