Beck Celebrates 'Scott Pilgrim Vs. The World' 10th Anniversary
By Katrina Nattress
August 14, 2020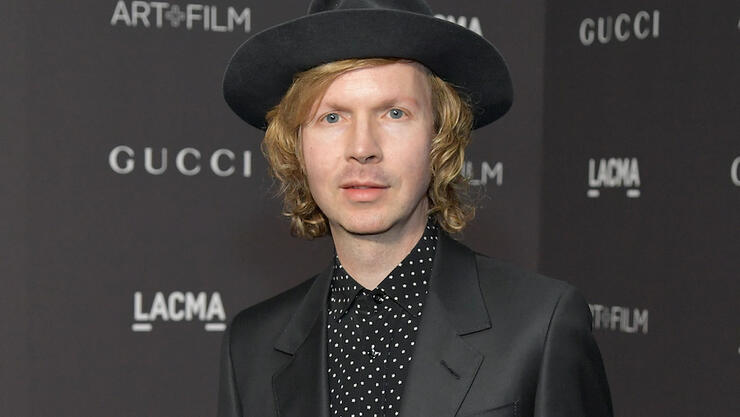 Scott Pilgrim vs. The World celebrated its 10th anniversary this week, and to celebrate Beck shared the story of how he came to the be songwriter for the film's fictional band, Sex Bob-Omb.
"It's been 10 years since the film Scott Pilgrim came out," he wrote on Instagram. "I'm happy to have been a part of it, writing the songs for the fictional band in the film, Sex Bob-Omb. In 2009 director @edgarwright reached out about something he was working on based on the Scott pilgrim comic book. He came aboard my tour bus in San Francisco where we were playing with Radiohead at Outsidelands with the pilgrim creator Bryan Lee O'Malley @radiomaru."
"They showed me storyboards and we discussed what the sound of the band should feel like," he continued. "There was a long talk about how fictional rock bands in films tend to not feel or sound authentic and the trick would be to make this one feel as dirty and lifelike as a real band in a garage. So with enlarged images from the comic book all around the studio for inspiration, we recorded a handful of songs quickly, direct to an eight track tape machine in my garage. I tried to leave the songs as unrehearsed and under cooked as possible. They were initially demos but Edgar liked them with mistakes and all and used those demos in the film."
"When the actors had to learn the music to perform it credibly in the film, they had to spend much time learning all the mistakes and idiosyncrasies in the recordings," Beck revealed. "Most directors would want something much more polished so it was bold of him to use material this rough in a commercial film. He also enlisted other friends like @corneliusofficial and @brokensocialscene @metric to write the fictional music as well to help make the unique universe of the film. When I saw the final version, I felt like it was ahead of its time. It's good to know it's found an audience over the years and others continue to discover it. Congrats to Edgar and everybody who put so much into this movie to make something special."
See Beck's nostalgic post below.
Earlier this week, Beck teamed up with NASA and released the otherworldly Hyperspace: A.I. Exploration visual album. He'll also be releasing a deluxe version of Hyperspace on December 4.
Photo: Getty Images
Chat About Beck Celebrates 'Scott Pilgrim Vs. The World' 10th Anniversary