Bon Jovi's ICONS Concert Will Provide COVID-19 Relief In More Ways Than One
By Andrew Magnotta @AndrewMagnotta
August 14, 2020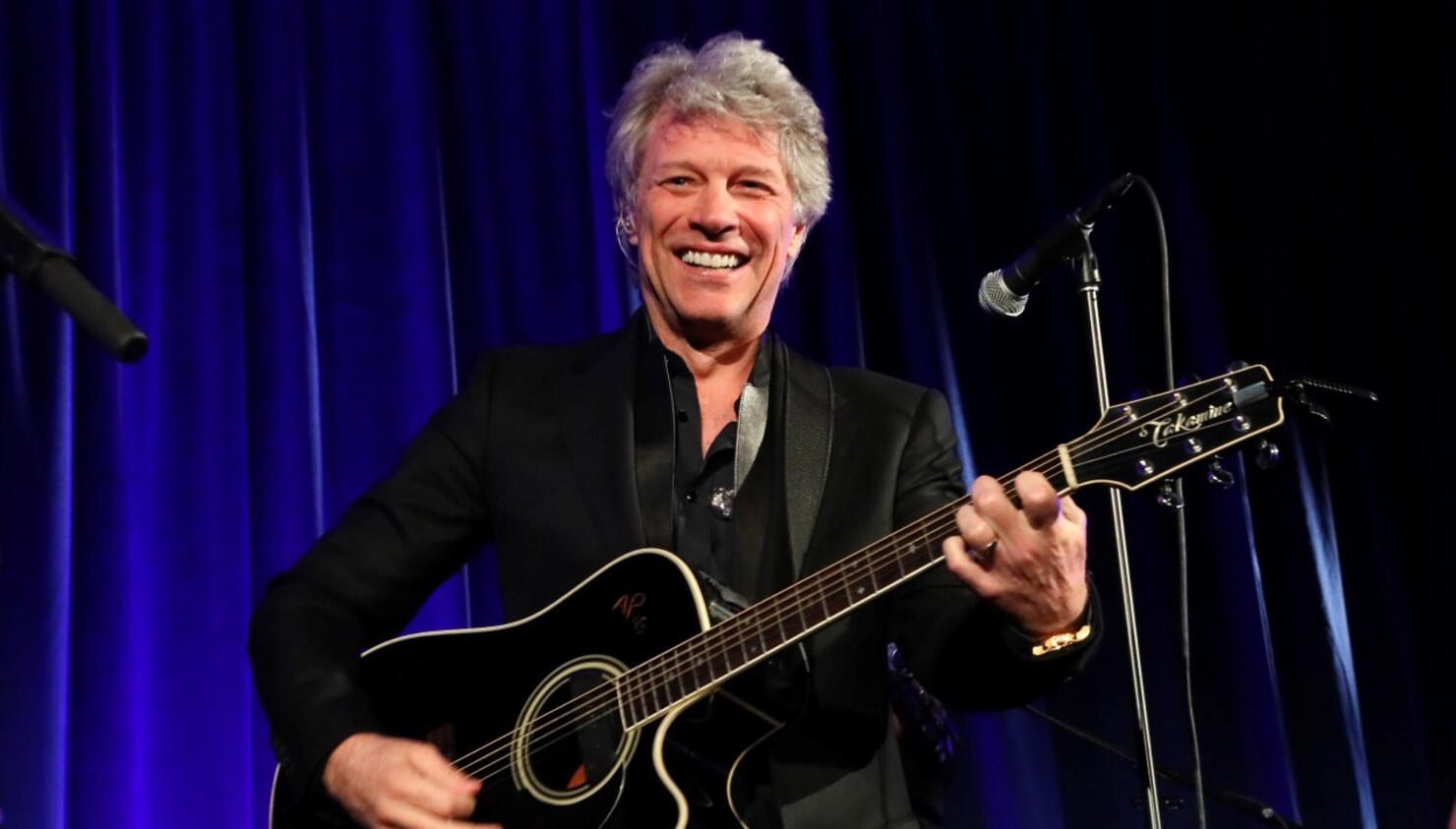 Jon Bon Jovi wasted no time when it came to jumping into relief efforts surrounding the COVID-19 pandemic.
While the past several months have indeed been strange, the Rock and Roll Hall of Famer tells Q104.3 New York's Jim Kerr that he's staying focused on helping those most vulnerable to this crisis.
"I have faired rather well and I've felt the pain of all of our friends and neighbors who have suffered a lot through this," Bon Jovi said. "Lives have been lost. Lives have been changed. So we're all dealing with it, you know? But we're all getting through it."
In March, Bon Jovi revealed that his son Jacob experienced a "mild" case of the virus. Others in his life have been more severely affected.
"David Bryan had it rather bad, my keyboard player, and Everett Bradley, who's the percussionist who tours with us, he had it bad," he continued. "And unfortunately I've known three people in my life that all passed away as a result. I've witnessed this. It's nothing to mess around with."
While millions of Americans have enduring bouts with the virus, many more are suffering drastic economic consequences. Those are the people Bon Jovi has been focused on helping with his efforts to feed the hungry in New Jersey and New York.
Listen at 7 p.m. Eastern Time for iHeartRadio ICONS with Jon Bon Jovi: A Special Benefit Concert for World Central Kitchen. The concert will provide a much-needed escape for listeners and some much-appreciated relief, via the World Central Kitchen, to people struggling amid the pandemic from all over the world.
You can listen on your radios, via the iHeartRadio app or watch the livestream via the Hampton Water Facebook page.
Bon Jovi's son and Hampton Water co-founder Jesse Bongiovi's has pledged that $1 from every bottle of Hampton Water Rosé sold will go directly to World Central Kitchen to combat hunger and poverty around the world. All proceeds will go to minority owned businesses.
"I've known [Chef] José Andres and his saintly act of starting the World Central Kitchen," Bon Jovi said. "We wanted to support what he does. And what he does is give the money to local restauranteurs to prepare food for those in need. So not only is he feeding people, but he's creating jobs. And as we know, so many restaurants have been affected nationwide by this COVID crises. José knows how to cut through the red tape and get the job done."
Listen to the full conversation in the player above!
Photo: Getty Images