David Arquette Talks Reuniting With Ex Courteney Cox For 'Scream 5'
By Emily Lee
August 14, 2020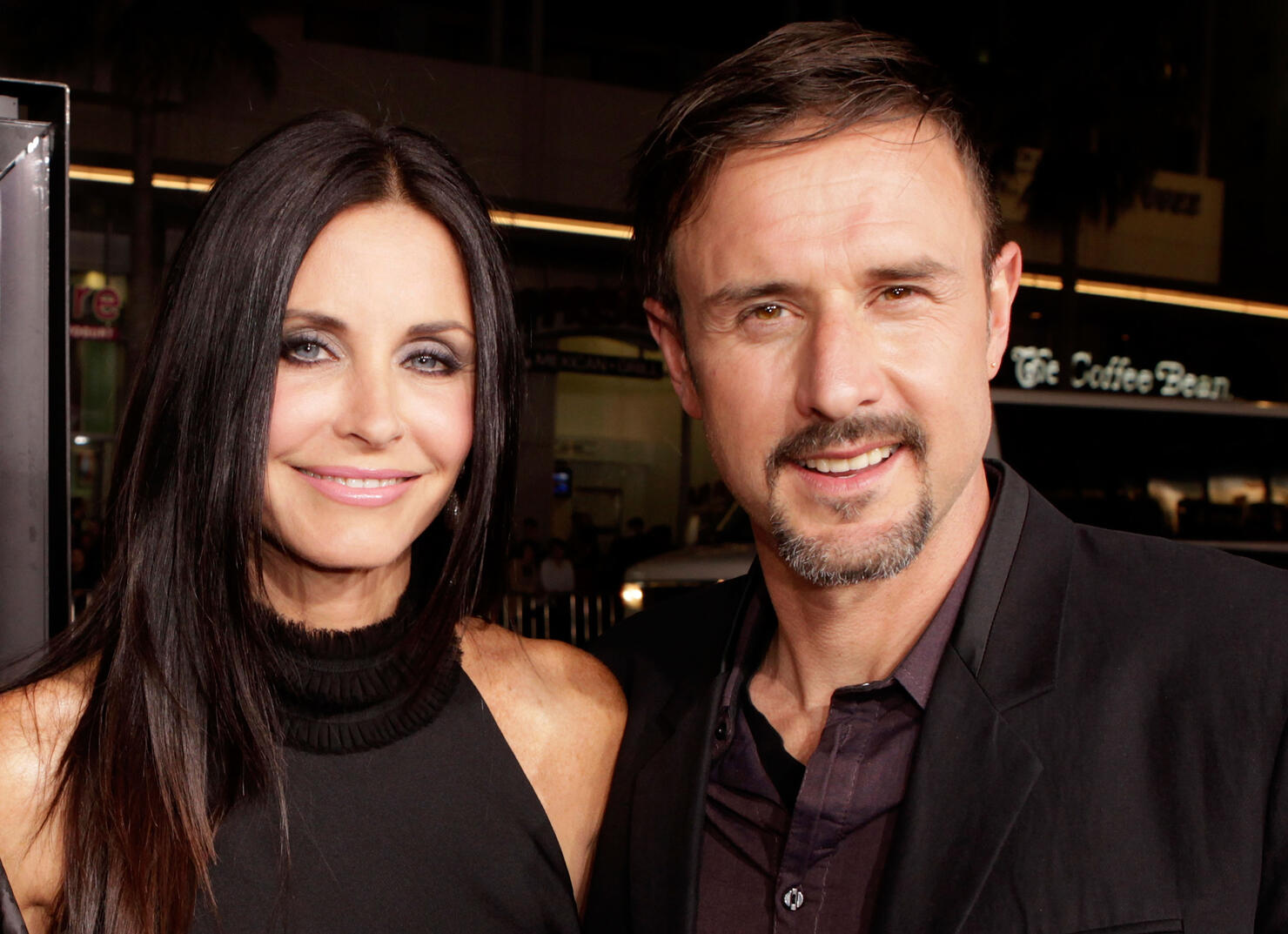 At the end of July, Courteney Cox took to Instagram to share the exciting news—she officially signed on to reprise her role as Gale Weathers in the upcoming fifth installment of the Scream franchise. Cox previously appeared in the horror franchise's first four films. The actress joins her ex-husband and onscreen love interest David Arquette, who will reprise his role as Sheriff Dewey Riley, for the upcoming film, as well.
While chatting with Entertainment Tonight, Arquette opened up about reuniting with Cox on-screen for the first time since 2011. The pair split two years after Scream 4 premiered in theaters. "Well, we co-parent,"Arquette told the outlet of his still-close relationship with Cox. "So, we're in touch quite a bit. It's great. But we always love working together. She's an incredible actress, so it'll be fun to bring these characters back to life and see where they're at. Co-starring's the easy part."
In addition to co-starring with Cox again, Arquette spoke about living up to the franchise's legacy, especially following original director Wes Craven's passing in 2015. "I just want them to be true to the characters, that's all that really matters to me," Arquette said. "True to Wes' vision and [writer] Kevin [Williamson's] vision. The filmmakers were fans of the original and it really inspired them. So, it's great to see that. I mean, the more I've been in this business and where I'm at now, whenever you can combine something you love...there's something magical that happens. And these guys have that sort of approach to horror films. They love the original series, and I think they want to do it justice."
Arquette is hoping Neve Campbell will also sign on to reprise her role as series' heroine Sidney Prescott. "We have to get Neve, that's the real thing," he said. "She's the heart and soul of the Scream franchise, so to get Neve would be a really tremendous thing. Like, I've seen her at conventions and stuff and it's just almost like family. We all have gone through this experience together and it's—we're all really sad about the loss of Wes. I would love for her to be a part of it. I mean, she's such an important—she's the heart and soul of it."
The actor promises fan one important aspect of the franchise will return to the big screen—Sheriff Riley's infamous mustache. "Hopefully, [filming] happens soon or I'm gonna have a big mustache," he joked.
PhotoL Getty