Gabby Barrett And Cade Foehner Expecting First Child Together
By Blake Taylor
August 17, 2020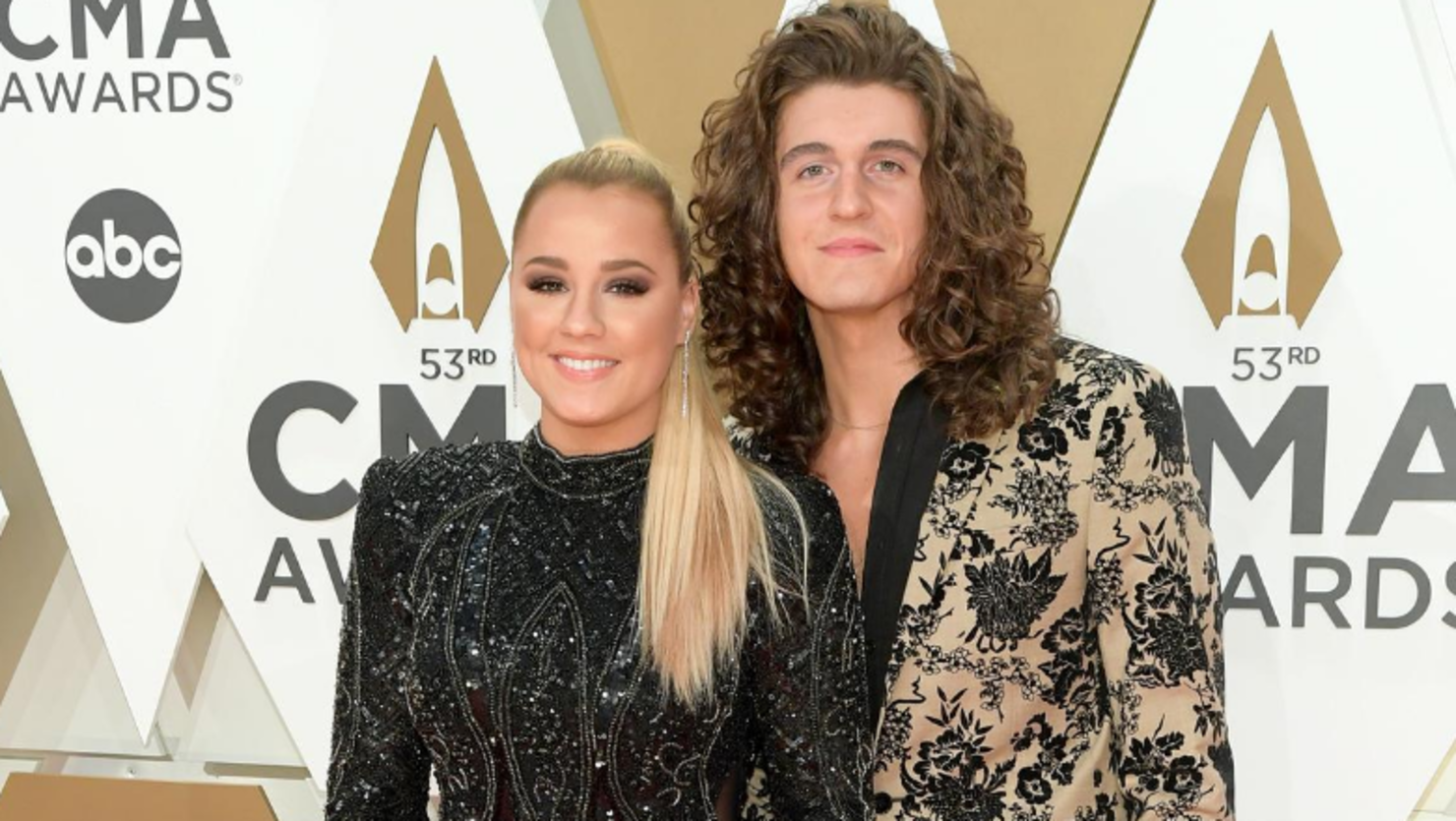 Gabby Barrett and Cade Foehner are expecting a baby girl! The couple announced the exciting news with fans on Sunday (August 16).
"We are very excited," Barrett tells People. "The Lord has blessed us with a little one, and we're really excited to finally be able to share the news with everybody and just have a big old family celebration about it."
The "I Hope" singer found out she was pregnant in May while visiting Foehner's family in Texas.
"We were in Texas visiting Cade's side of his family," she shared. "And it's funny, because I did not think that I was. Around lunchtime, I remember taking the test and my eyes nearly crossed! I was like, 'Wait, is that two lines?' I came running out to Cade and was just like, 'Oh my gosh, I think I am.' That's all that I said, and he knew what that meant. I started crying, and it was very sweet."
The news comes less than one year after Barrett and Foehner wed during an October ceremony in Texas. Since then, the couple has "talked and prayed" about having kids.
Of course, the ongoing coronavirus pandemic has caused some complications when it comes to pre-natal care. Barrett says it's been "challenging in a way of it not being normally how it goes."
"I have to go to some appointments, unfortunately, without my husband, which is really sad," she shared. "But I mean, if that's what keeps the baby safe, then that's what we're going to do. We've just been trying to find ways to really work with it, because that's all we can do at this point."
Other than that, Barrett says her pregnancy so far has been good. When they found out they were having a daughter, the couple was ecstatic.
"I get to have two Gabbys!" Foehner said. "Ones not enough."
"We were really excited whether it was a boy or a girl," Barrett added. "I always wanted a girl growing up, as well as a boy, so to have a girl first is just really exciting. I hope she gets his hair — definitely not mine."
Congrats the the sweet couple!