Quiet Riot's Frankie Banali Rehabbing After Three Weeks In The Hospital
By Andrew Magnotta @AndrewMagnotta
August 17, 2020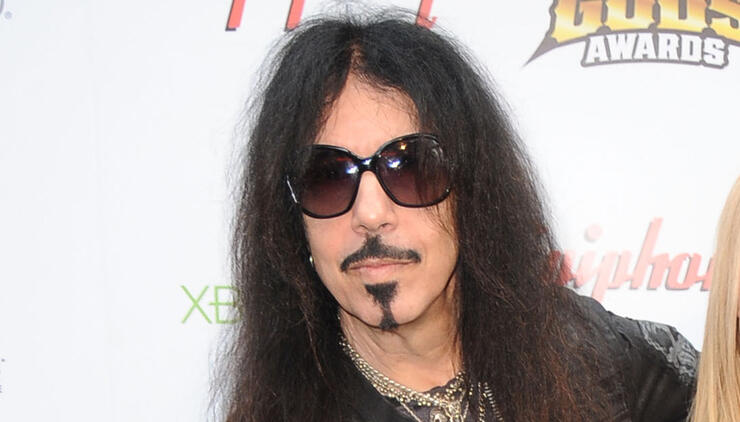 Quiet Riot drummer Frankie Banali has returned to his home after spending much of this summer in the hospital.
Banali has been hospitalized several times over the past year as he battles advanced pancreatic cancer.
He revealed the news about his latest complications in an post via Facebook.
"Update: I spent the last three weeks in the hospital. Home now. Had two blood transfusions. I also had a stroke while there. I am rehabbing at home. Thank you for your concern and well wishes."
Despite Banali's myriad health issues and cancer treatment, Quiet Riot was scheduled to perform an outdoor concert in Arkansas on July 4. The band withdrew from the gig in mid-June over health concerns after Banali was briefly hospitalized.
The longest-tenured member of Quiet Riot, Banali was diagnosed with stage-four pancreatic cancer in April of 2019. He disclosed the news publicly for the first time last October.
He told Ultimate Classic Rock that the cancer was discovered after he went to the emergency room with severe pain in his calf. Doctors found blood clots in his leg and in one of his lungs. They also discovered that he had cancer, which had spread to his liver.
Banali underwent a blood transfusion this past spring, in addition to two other stays in the hospital in which he was treated for blockages in his gall bladder and his stomach. He said the blockages were caused by tumors in his liver and pancreas, respectively.
A GoFundMe campaign to help the drummer pay his medical bills has raised over $47,000, since it was created in late-April.
Photo: Getty Images
Chat About Quiet Riot's Frankie Banali Rehabbing After Three Weeks In The Hospital