Scorpions Will Include Piece Of The Berlin Wall In Copies Of New Box Set
By Andrew Magnotta @AndrewMagnotta
August 17, 2020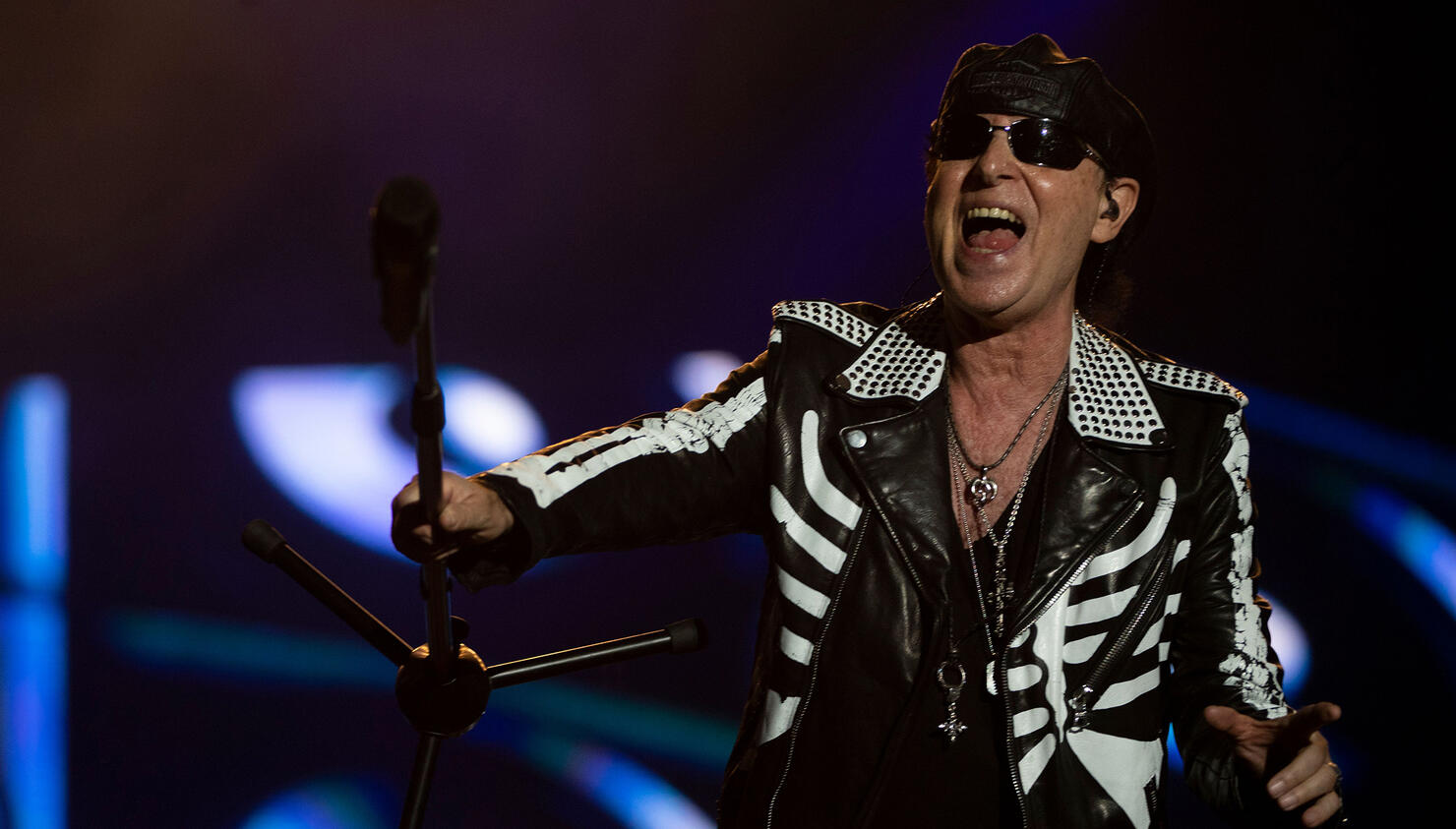 Special edition album reissues usually include some additional goodies referencing an important point in the artist's history — usually rare photographs, guitar picks or a tour poster.
The Scorpions, however, are promising with their new set a piece of world history: a fragment of the Berlin Wall.
The concrete is a reference to the German band's 1991 ballad "Wind of Change," which addresses changes in communist countries following the removal of the Berlin Wall two years prior.
Only 2,020 Wind of Change box sets will be sold. Each fragment of the Berlin Wall has been "customized with the red 'Wind of Change' star and a handwritten lyric" by lead singer Klaus Meine.
The set costs €65 — about $77 USD — and will be available in September via Scorpions' website.
A worldwide edition that does not include a piece of the wall, will follow in November.
The set also includes an LP and CD with alternate versions of "Wind of Change" in Russian and Spanish, as well as a performance of the song with the Berlin Philharmonic Orchestra. There's also an 84-page hardcover book.
Upon its release, "Wind of Change" quickly became a worldwide phenomenon, topping the charts in multiple countries and selling at lease 14 million copies.
The song was even the subject of a recent 10-episode investigative podcast series, Wind of Change, hosted by journalist Patrick Radden Keefe that explores the song's rumored connection to the CIA.
Photo: Getty Images