Brad Pitt & Jennifer Aniston To Reunite For Special 'Fast Times' Table Read
By Emily Lee
August 18, 2020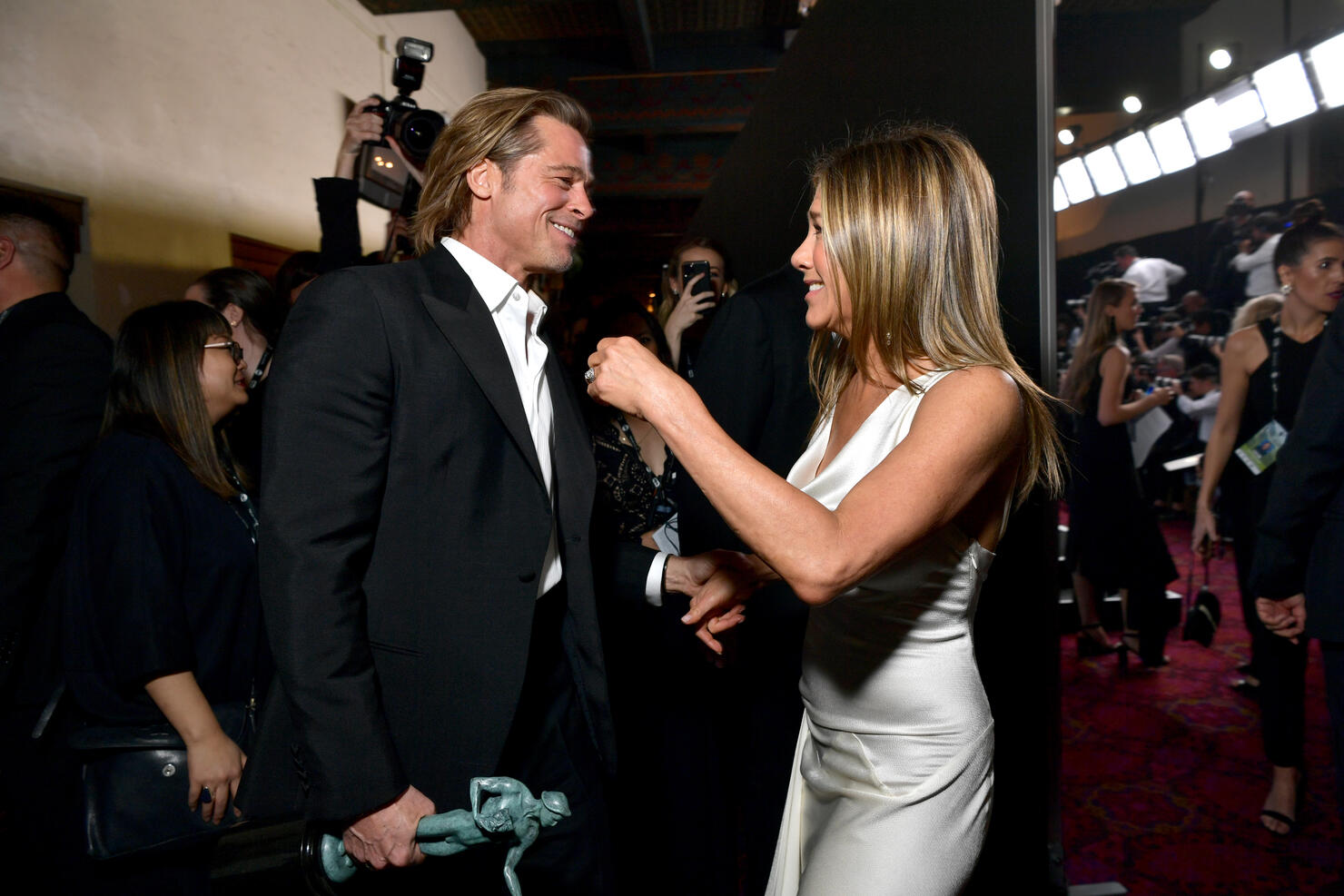 Brad Pitt and Jennifer Aniston are reuniting once again, so, it's safe to say 2020 isn't all bad.
The former couple will both participate in a virtual, live table read of the Fast Times at Ridgemont High screenplay. The 1982 comedy, which was written by Cameron Crowe and adapted from his 1981 book of the same title, is celebrating its 38th anniversary this month. According to a press release, the livestream event is an "unrehearsed, anything-goes table read" featuring some of Hollywood's biggest stars.
In addition to Pitt and Aniston, the table read will also feature Jimmy Kimmel, Morgan Freeman, Shia LaBeouf, Matthew McConaughey, Julia Roberts, Dane Cook, Henry Golding and the original film's breakout star Sean Penn. The livestream will raise money for Penn's nonprofit, CORE and the REFORM Alliance.
If you're interested in watching this special event, it will be streamed on Facebook Live and TikTok on Friday (August 21) at 8 p.m. ET.. Will you be tuning in?
Photo: Getty