Mark Hoppus Ranks His Favorite Blink-182 Albums, Gives New Music Update
By Eliot Hill
August 18, 2020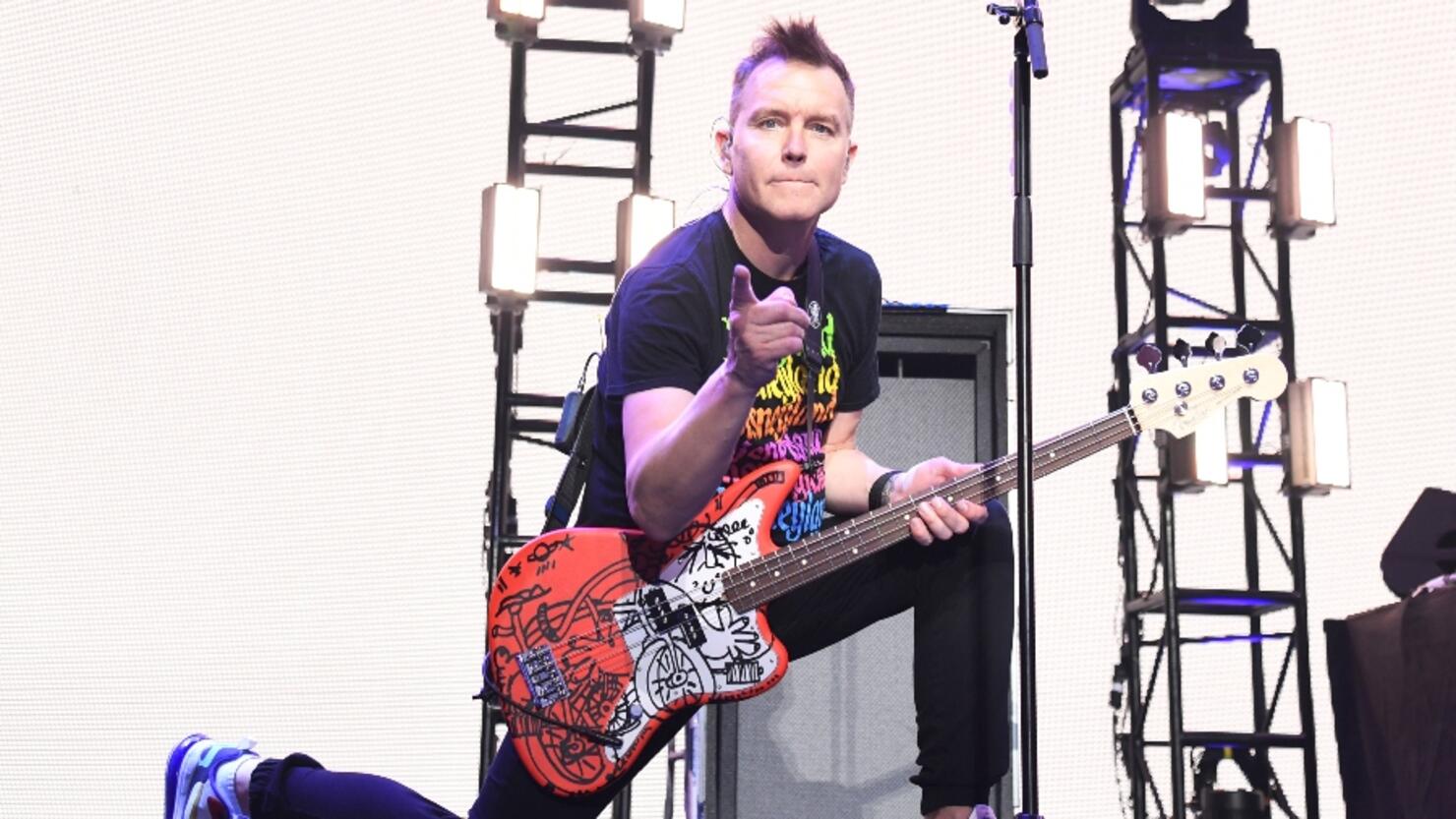 While blink-182 work on the followup to 2019's Nine, Mark Hoppus took a look back at the band's large discography and ranked his favorites.
During a recent Instagram Live, the blink bassist answered some fan questions, revealed more details about blink-182's forthcoming EP, and ranked his favorite blink-182 albums in order. It turns out, his favorite blink album of all time is also a huge fan-favorite.
There was just one problem: he forgot a fan-favorite in his ranking!
"I love California the album," he says. "It's probably in my top two or three. I think it goes Untitled, Enema [Of The State], California, probably Take Off Your Pants and Jacket over Nine. Then, Neighborhoods, Dude Ranch, and Cheshire Cat. What did I forget? Did I forget anything?"
Did you catch the album he missed? If not, it was 1994's demo Buddha.
It shouldn't come as too big of a surprise that the 2003 self-titled album is Hoppus' favorite. In April, he ranked all of blink's song's and chose "Feeling This" as his top choice. His favorite album is in good company with fans as it's RIAA certified platinum and has sold over 7 million copies worldwide.
On top of revealing his favorite albums, Hoppus also gave fans a much-needed update on how the band was coming along with its next album. 
"Matt is going back into the studio with John today to work on new songs. I think we have a tracklisting, we still need to finish these songs [and] get them mixed. We're a ways away still, but we are working on it," he said. "These songs are dope. You guys are in for some dope new blink-182 music in, hopefully, the nearest future."
Photo: Getty Images