Dave Grohl Plays Himself In 'Bill & Ted Face The Music'
By Andrew Magnotta @AndrewMagnotta
August 19, 2020
The first two Bill & Ted films were strongly rooted in the dim-witted protagonists' mutual love of the rock music of the day.
The third film in the franchise coming later this month is no different, having already drawn praise for its uncompromising soundtrack, featuring the likes of Weezer, Mastodon, Cold War Kids and Lamb of God.
But Bill & Ted: Face the Music (available August 28) has upped the ante on-screen as well.
In addition to an all-star cast of comic actors, according to Bill & Ted 3's IMDB, Foo Fighters frontman Dave Grohl is one of several famous musicians depicted in the movie.
But Grohl and rapper Kid Cudi appear to be the only musicians afforded the privilege of portraying themselves.
In the film, the titular heroes 'Bill' (Alex Winter) and 'Ted' (Keanu Reeves) go on a journey through time seeking a song to save the world.
The epic journey apparently finds them interacting with historical figures like Jimi Hendrix, Gandhi, Amelia Earhart, Harriet Tubman, Babe Ruth, Louis Armstrong and others.
Watch the official trailer in the video player above.
Photo: Getty Images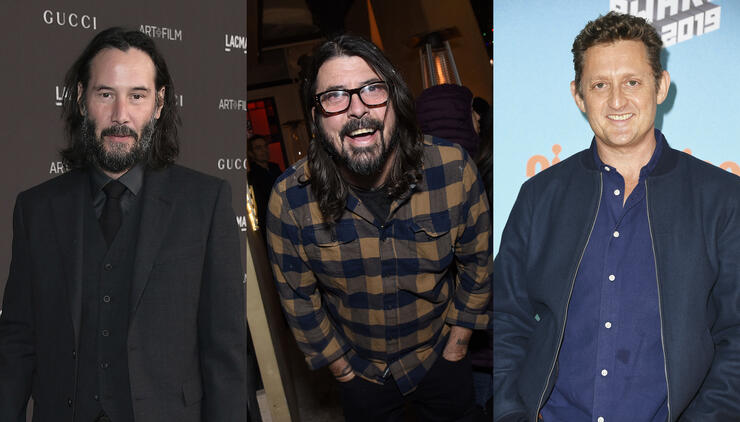 Chat About Dave Grohl Plays Himself In 'Bill & Ted Face The Music'