Kane Brown Drops 'Be Like That' Music Video With Swae Lee & Khalid
By Taylor Fields
August 19, 2020
Last month, Kane Brown dropped his new pop-tinged hit "Be Like That" featuring Swae Lee and Khalid, which became the No. 1 most-added song Top 40 radio after its release, and now the trio is giving fans the song's official music video.
In the "Be Like That" visual, which was directed by Alex Alvga, Brown, Swae Lee and Khalid take over a vintage 1940s-era motel in Sun Valley, California, which also showcases a classic diner and empty pool with vintage TVs.
In a recent interview with Billboard, Brown talked about working with Khalid again (they collaborated on the "Saturday Nights" remix), as well as Swae Lee. He explained of Khalid, "We released 'Saturday Nights' and out of the remixes I've done with the songs that already have been out that was the biggest song that has done something for me. So I was like, 'Could you imagine if we did a song and it hasn't been out yet?' When I first heard the song, I immediately fell in love with it. There was some things that I had to change so it would fit me and took some of the cussing out."
He added of Swae Lee, "The writers on it were good friends with him, so they bought him in… I was like, this has got a Khalid vibe, we gotta bring him in. I wanted another song [with him] that hadn't been out. He was in Tokyo one day, in another country another day, doing all this crazy stuff. So we eventually got him last second. The next day we were about to put the song out, so we got fortunate enough that the timing worked out."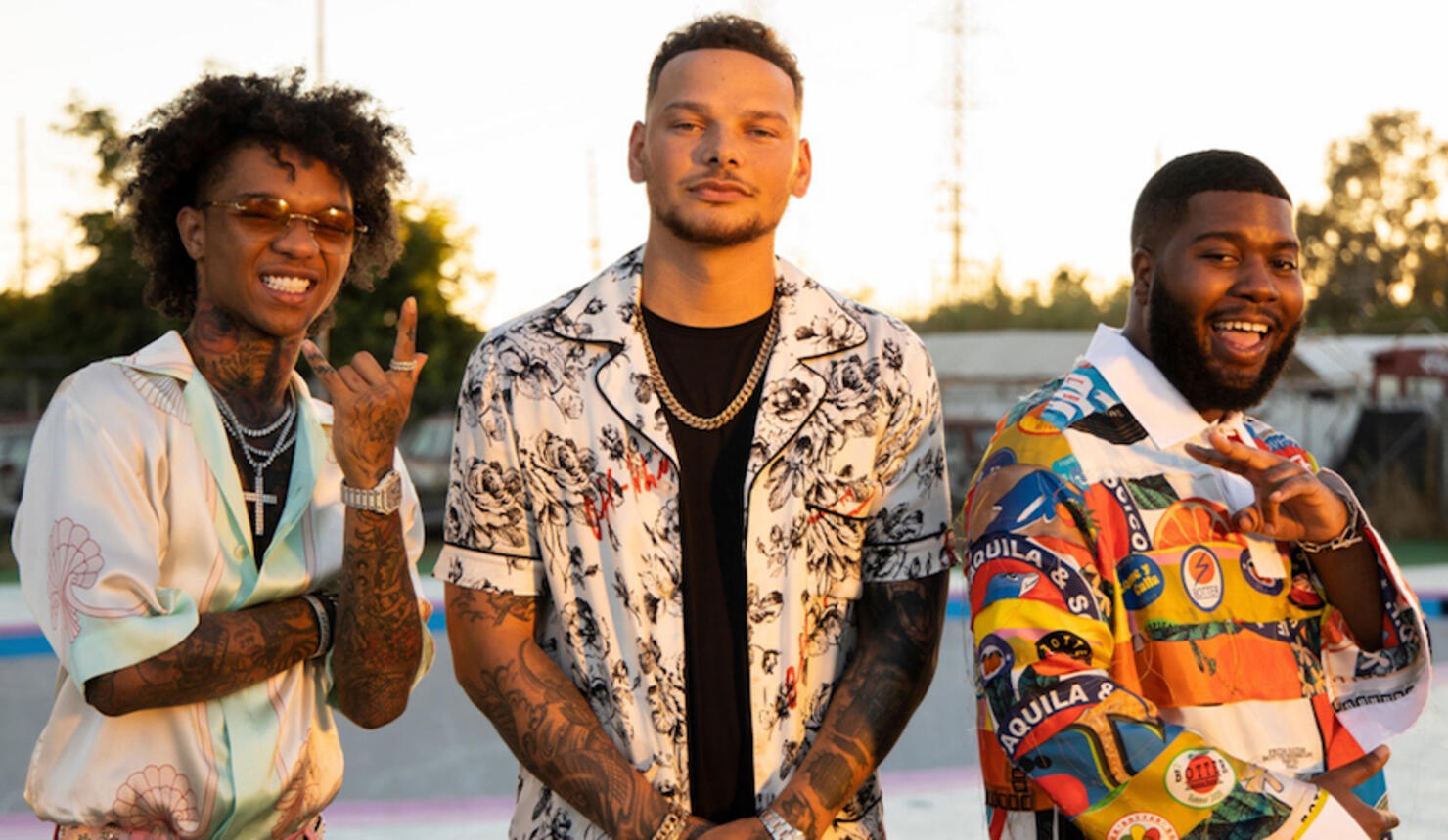 On the meaning behind "Be Like That," Brown also explained to Billboard, "It's about all the different feelings you can have in a relationship and trying not to overthink it. When it gets tough, you want to be on your own, but then you miss the person a second later. I think it's something everyone goes through."
"Be Like That" is off of Brown's new Mixtape, Vol. 1 EP, which also features songs like "Cool Again," "Last Time I Say Sorry" featuring John Legend, "Worldwide Beautiful," "Worship You" and more. The seven-song project follows his 2018 album Experiment.