Yee-Haw: 13 Country/Hip-Hop Collaborations You Need Right Now
By Lauryn Snapp
August 19, 2020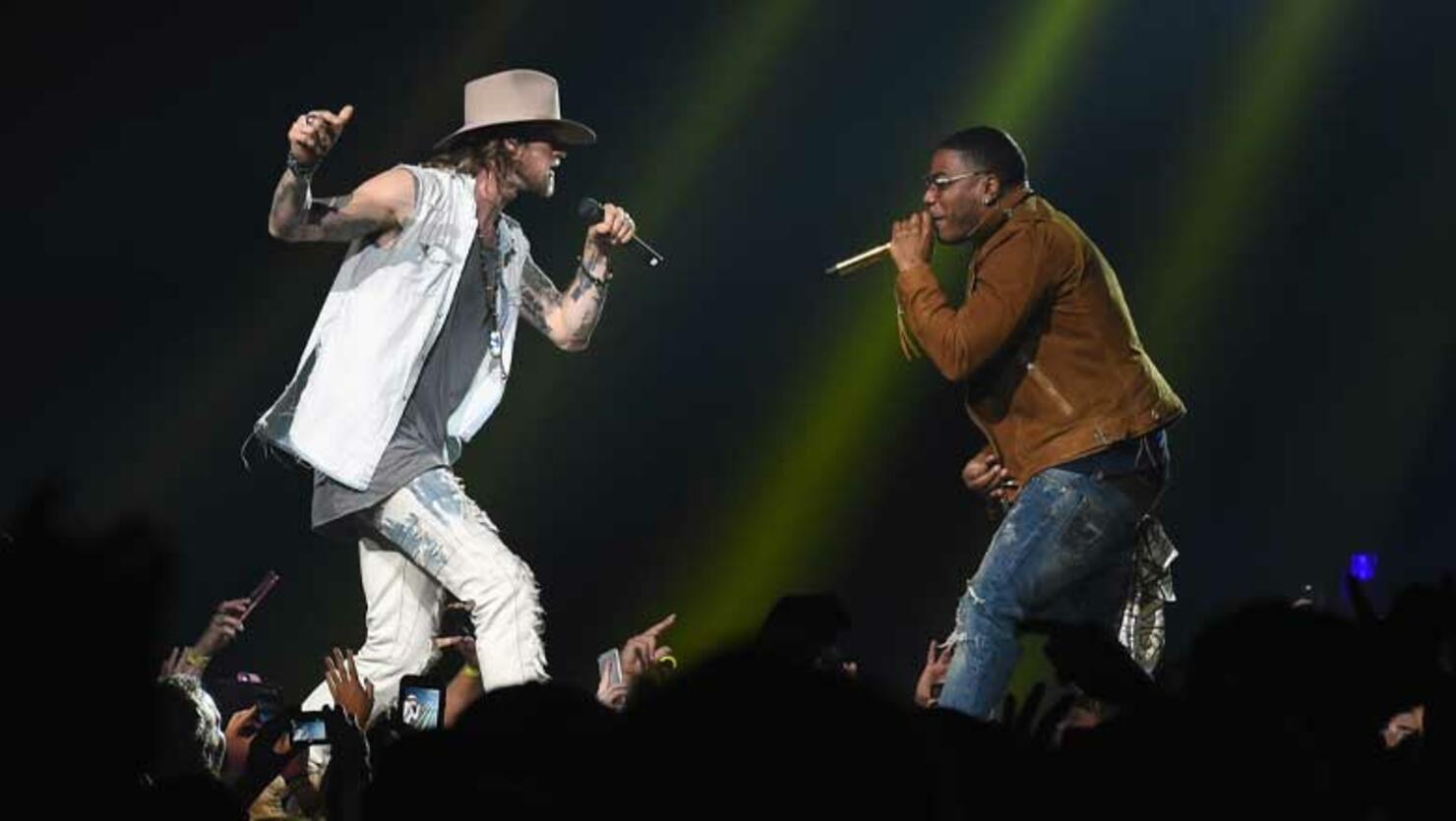 On occasion, Nashville swing meets hip-hop bass, and fans from both genres go wild when they feel the bass drop.
Over the years, country artists like Carrie Underwood, Kenny Rogers, & Tim McGraw have recognized this and have become more adventurous when it comes to finding duet partners paving the path for some brilliant onstage moments.
It can be a beautiful thing when you have an opportunity to share mud-soaked storylines and match them with the demand of a remix narrative.
Here are 13 of our favorite country/rap collaborations.
Lil Nas X's + Billy Ray Cyrus "Old Town Road."
Coolio feat. Kenny Rogers - "Hustler."
B.o.B feat. Taylor Swift - "Both Of Us."
Ludacris & Carrie Underwood – "The Champion."
Nelly + Kane Brown – "Cool Again."
Bubba Sparxxx + Meghan Linsey – "Try Harder Than That."
T-Pain + Taylor Swift – "Thug Story."
KLF + Tammy Wynette – "Justified And Ancient."
Nelly + Florida Georgia Line – "Cruise." 
Snoop Dogg + Willie Nelson – "Superman."
Ludacris + Jason Aldean - "Dirt Road Anthem."
Nelly + Tim McGraw – "Over & Over."
Nelly + Thomas Rhett's "Die a Happy Man."
Photo Credit: Getty Images.