BTS Drops First All-English Song Via Disco Pop Track 'Dynamite'
By Taylor Fields
August 21, 2020
Just six months after releasing their album Map of the Soul: 7, BTS has returned with their first-ever all-English song "Dynamite."
The new upbeat disco pop track "aims to bring a new surge of much-needed 'energy' to reinvigorate the global community in the midst of COVID-19," according to a press release. The feel-good song is full of uplifting lyrics like, "Sing song when I'm walking home/ Jump up to the top LeBron." And in the chorus, they sing, "'Cause ah, ah, I'm in the stars tonight/ So watch me bring the fire and set the night alight (Hey)/ Shining through the city with a little funk and soul/ So I'ma light it up like dynamite."
Along with the release of the new song is its colorful official music video, which a lot of eye-catching choreography in a record store, outdoor basketball court, ice cream truck and in front of a "Disco."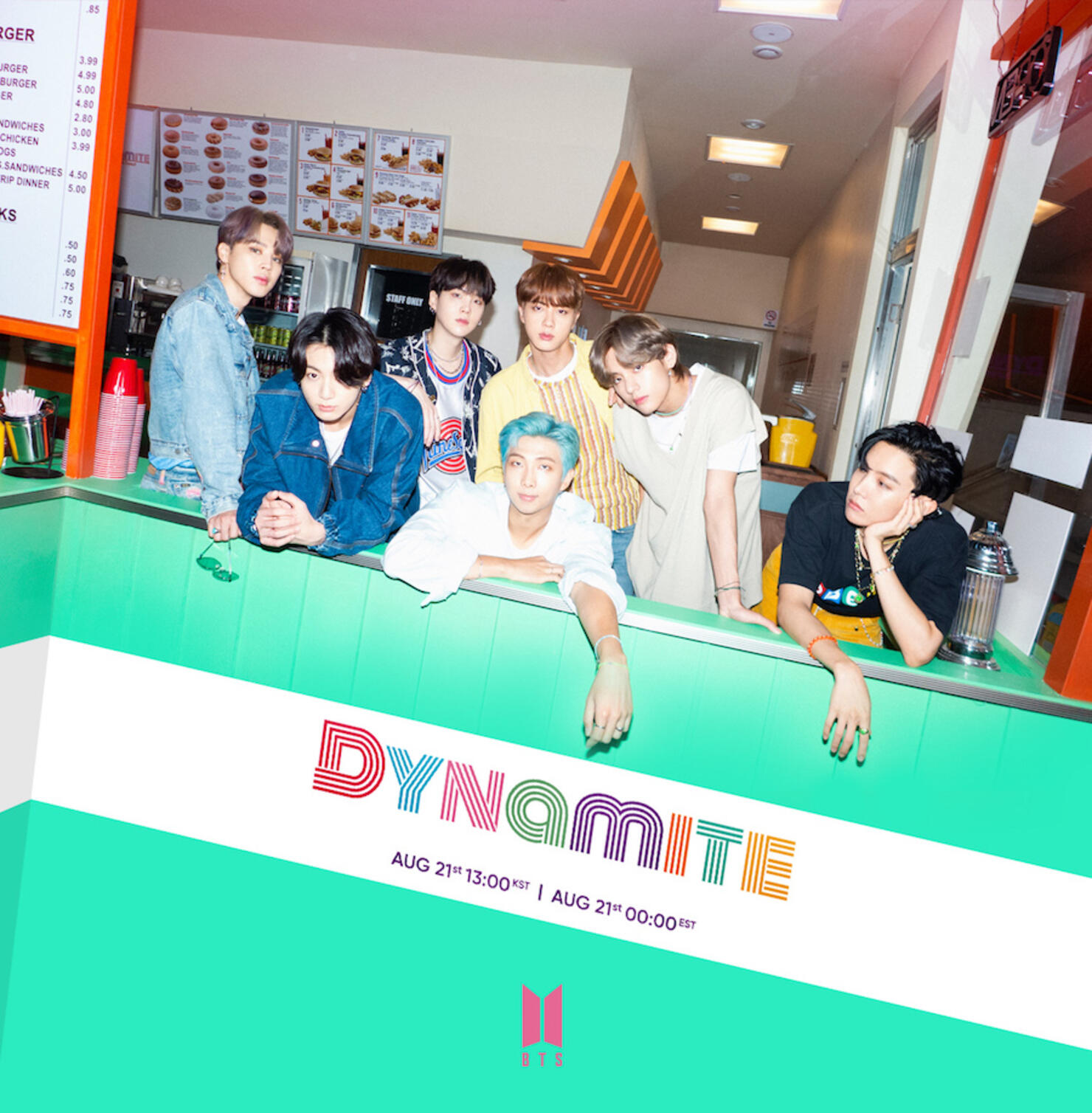 "Dynamite" is the first song BTS has released completely in all English, and the band's Jungkook recently told USA Today of stepping out of their comfort zone, "It was more not hard, but interesting. It was an interesting kind of challenge." RM added that it was a "fun hard."
RM also explained of the song, "Who would ever think of this pandemic? No meeting, no karaoke, no concerts? Even no walking in the park. So we never expected this song would come fully in English. During the process of making our album ... it just came to us." 
Given that the band is working on another new album, V tells USA Today of whether or not fans can expect more all-English songs: "don't not look forward to it."
BTS will perform "Dynamite" during the upcoming 2020 MTV Video Music Awards on Sunday, August 30th.