Red Hot Chili Peppers Guitarist Jack Sherman Dead At 64
By Hayden Brooks
August 22, 2020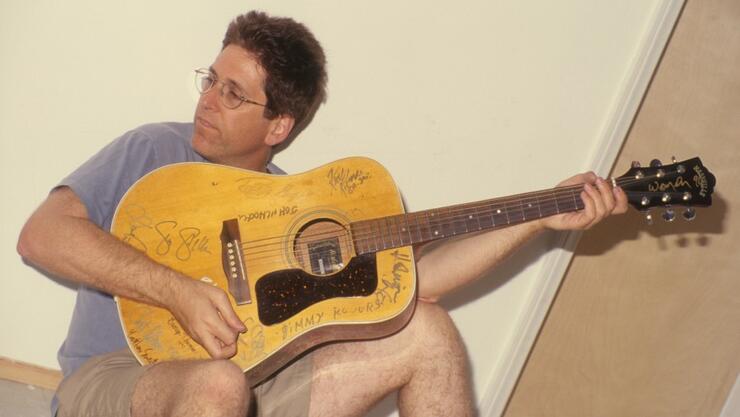 The Red Hot Chili Peppers have announced that Jack Sherman, a guitarist for the band's debut album and accompanying tour, has died. He was 64.
In an Instagram post, which was shared on Saturday morning (August 22), the band detailed the sad news. "We of the RHCP family would like to wish Jack Sherman smooth sailing into the worlds beyond, for he has passed," the post read. "He was a unique dude and we thank him for all times good, bad and in between. Peace on the boogie platform." No cause of death has been released.
Sherman's time in the band was short-lived as he was replaced by the band's on-again, off-again guitarist Hillel Slovak. While he co-wrote much on the band's sophomore album, Freeky Styley, he was out of the collective by the time it was released two years later when Slovak returned. Nonetheless, the musician worked with the collective on follow-up RHCP albums, including The Abbey Road EP and Mother's Milk.
Eight years ago, the Red Hot Chili Peppers were inducted into the Rock & Roll Hall of Fame. However, Sherman, as well as many fans, were disappointed when he was not listed on induction honors. "I'm not claiming that I've brought anything other to the band... but to have soldiered on under arduous conditions to try to make the thing work, and I think that's what you do in a job, looking back. And that's been dishonored. I'm being dishonored, and it sucks," Sherman told Billboard in 2012.
Chat About Red Hot Chili Peppers Guitarist Jack Sherman Dead At 64