T.I. Slams Tory Lanez Over Shooting Megan Thee Stallion
By Hayden Brooks
August 24, 2020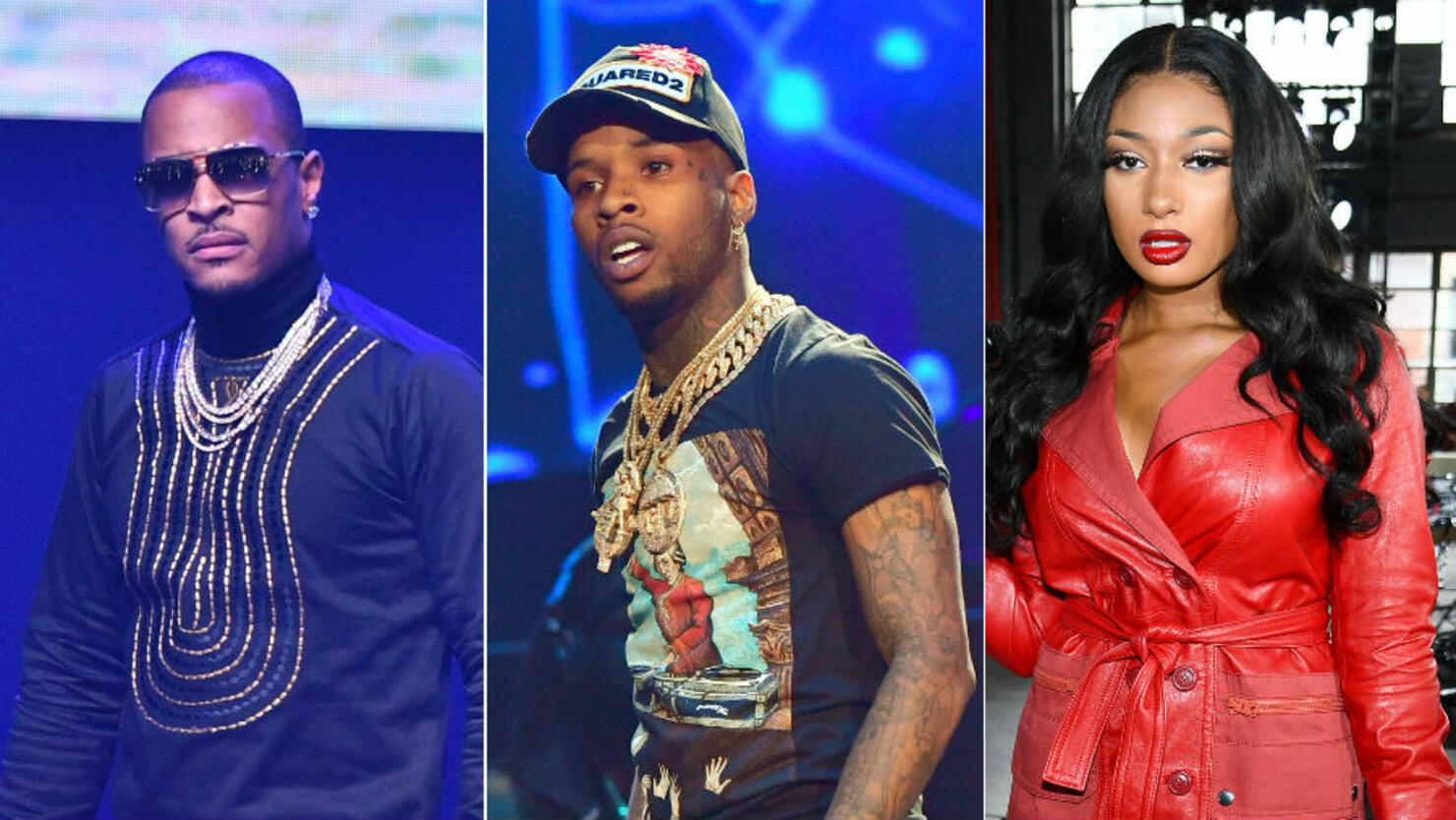 T.I. has chimed in on Tory Lanez' alleged shooting of Megan Thee Stallion in mid-July.
On Instagram Live, Tip recently reacted to Meg's accounts of the evening, where Lanez shot her in the feet as she exited a heated conversation in a car. Afterward, she was admitted to Los Angeles' Cedars-Sinai Hospital to have the multiple bullets removed from her feet. "Tory, your ass dead ass motherfu**in' wrong if that sh*t happened like that," he declared. "That sh*t fu**ed up, bruh. That sh*t gon' sting. How in the f**k you shoot a girl in a bikini? What the f**k? That's crazy!"
Tip said that he's waiting on Lanez's side of the story, but the thought of him firing off on the star is just "unimaginable." "I'm not saying she would lie, I'm not calling anybody a liar, it's unimaginable. That sh*t crazy. That sh*t fu**ed up. I don't have no words. I'm just waiting on the whole story. Him shooting her, that's preposterous. Under no circumstances should any man be accepted for shooting a Black woman or any woman, especially Black women."
As for next steps, the hip-hop vet suggested that he come forward to speak his piece on the whole debacle. "Tory, you need to say something, bruh… This sh*t's looking bad," he added.
Last week, Meg seemed frustrated with the gossip whispers surrounding the incident and came forward to name Lanez as the person who shot her. "Yes, this ni**a Tory shot me," she said on Instagram Live. "You shot me, and you got your publicist and your people to [talk to] these blogs, lying and sh*t. Stop lying!"