Beyonce Drops 'Brown Skin Girl' Music Video & Shares Special Message
By Taylor Fields
August 25, 2020
A few weeks ago, Beyoncé dropped her musical film/visual album Black Is King via Disney+, but if you haven't watched the film yet, you can now see the video for "Brown Skin Girl" even if you don't subscribe to the streaming service.
Fans can watch "Brown Skin Girl" via YouTube, and it is full of cameos, including Queen Bey's daughter Blue Ivy, her Destiny's Child bandmate and close friend Kelly Rowland, Naomi Campbell, and Lupita Nyong'o. Lupita, Naomi and Kelly also appear in the song's lyrics: "Pose like a trophy when they Naomi walking/ She need a Oscar for that pretty dark skin/ Pretty like Lupita when the cameras close in/ Drip broke the levy when my Kelly's Rowland."
Aside from all of the celebrity appearances, the "Brown Skin Girl" visual showcases Black debutants and a debutant ball.
In a special statement to Good Morning America, Beyoncé explained that it was vital to represent "all different shades of brown" and explained that the Black debutant idea came from the mind of director Jenn Nkiru. She said, "It was so important to me in 'Brown Skin Girl' that we represented all different shades of brown, and wanted every character to be shot in a regal light. Jenn Nkiru came up with the Black debutants." Bey added, "It was important that we're all in this together and we all are celebrating each other."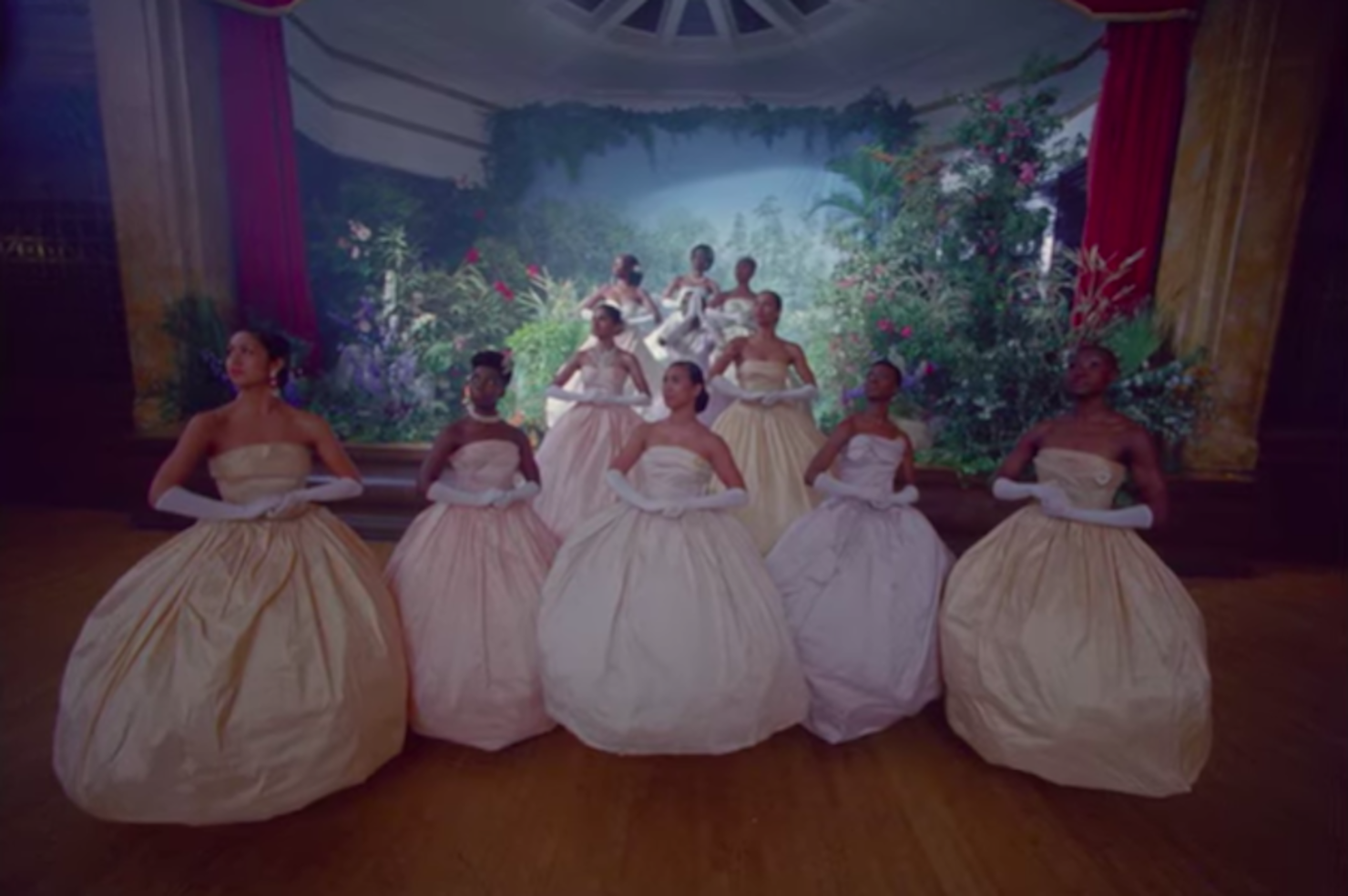 When Black Is King was first released at the end of July, Beyoncé appeared on Good Morning America to explain what the year-in-the-making project meant to her. She said:
"I worked with a diverse group of very gifted directors and actors and creatives from all over the world to re-imagine the story of The Lion King. The narrative unfolds through music videos, fashion, dance, beautiful natural settings and raw new talent. But, it all started in my backyard. So, from my house, to Johannesburg, to Ghana, to London, to Belgium, to the Grand Canyon, it was truly a journey to bring this film to life."
The star added, "My hope for this film is that it shifts the global perception of the word 'Black,' which has always meant inspiration and love and strength and beauty to it. But, 'Black Is King' means Black is regal, and rich, and history, and purpose, and in lineage."
Watch Beyoncé's "Brown Skin Girl" music video above.