Billie Eilish And Finneas Recreate Iconic Tiny Desk For Home Performance
By Katrina Nattress
August 26, 2020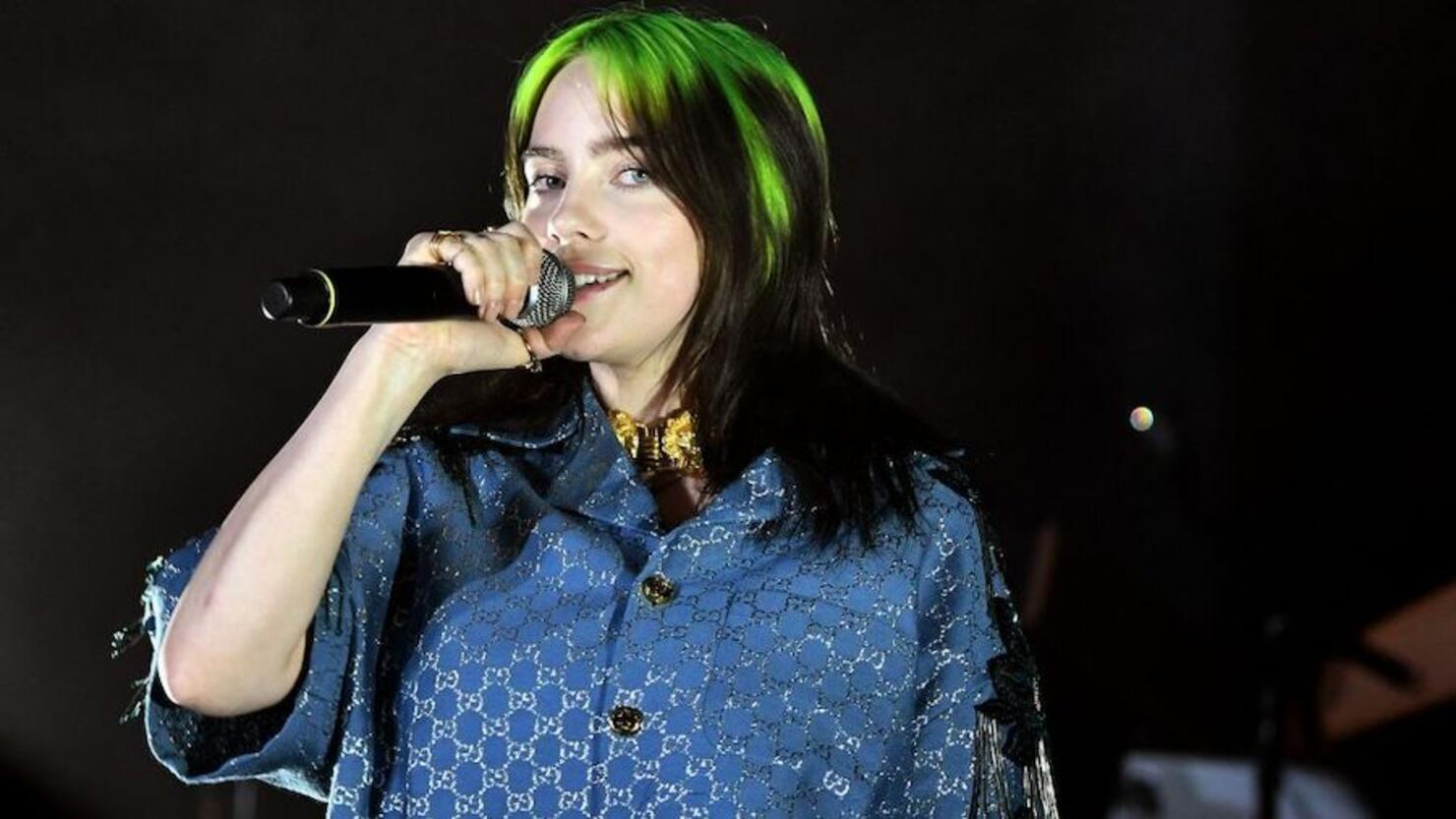 Billie Eilish has accomplished a lot in her young career, but there's always room for more firsts. On Wednesday (August 26), that was playing NPR's iconic Tiny Desk series. Unsurprisingly, the singer and her brother FINNEAS weren't able to physically perform at Bob Boilen's famous desk, so they did the next best thing and created it at home.
The siblings played their two latest singles — "My Future" and "Everything I Wanted" — and in between songs revealed how they seemingly transported themselves to NPR's Washington D.C. office.
"So obviously, we're not actually atTiny Desk because this is a cardboard cutout of it," Eilish said, "but it's still real. It's just not in-person real. But I'm honored to be here. I've been watching this for years. We have both been watching them years."
"Quarantine's been weird," shed added. "I know you all feel the same. It's been weird. We don't know how long it's gonna go. There's barely anything that feels like there's any hope in, but I think the future is something to be super hopeful in… we'll be OK one day, maybe not right now."
The 18-year-old first performed "My Future" live during the Democratic National Convention last week, where she also gave a powerful speech about the importance of voting. Watch the footage here and Eilish's Tiny Desk performance below.