Teddy Time: Jon Pardi 'Releases The Hounds' For Puppy Playdate
By Lauryn Snapp
August 26, 2020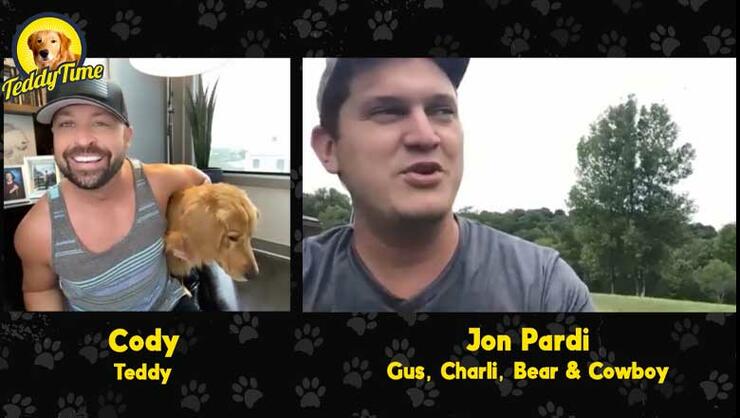 Cody Alan and his dog Teddy meet up with friends Jon Pardi, Gus, Charli, Bear, and Cowboy for an online puppy playdate!
When a puppy playdate starts off with, "You should have found what I found in the shower this morning." You know it's going to be good.  
Watch the video below to hear Jon talk about the good, the bad, and the adorable! Be sure to follow Cody Alan on Instagram. New episodes of 'Teddy Talks' are being posted weekly.
Photo Credit: Getty Images.
Chat About Teddy Time: Jon Pardi 'Releases The Hounds' For Puppy Playdate